Generating excitement with data
We are one of the country's leading data and AI consultancies. Our work may seem complex, but the result is easy to understand: We generate excitement with data.
Transformation is great. Results are better
Better cash flow. Lower churn. More effective marketing efforts. Every day, we help your customers and colleagues in new ways – because what was impossible yesterday may be possible tomorrow. It's actually quite amazing.
We don't know the answer.
Before we know the question.
To succeed, we have to believe in ourselves – and in you. Let's be honest: We don't know everything. This is how people are.

Before we can help, we need to understand you and your business. Because we don't know the answer before we know the question. We have the courage to listen. The courage to hesitate… and to say no. The courage to recommend the solution that is best for you.
With us, you will receive assistance from the leading Microsoft specialists – for example within Performance Management, Advanced Analytics, Azure and Power BI.
Artificial intelligence is great. Human intelligence is better
Many organisations talk about being data-driven. That's all good, but we would rather be human-driven. There are over 120 colleagues at our three offices, doing what they love to do most. Each is a specialist in his/her field. From strategic consultants, who listen, challenge and sketch out your solution, to the hardcore technicians, who ensure effective and reliable implementation of the solution, and dedicated project managers, who make certain that you are excited about the process and the result.

When others hide behind buzzwords, we step forward as human beings. We believe in good workmanship and day-to-day collaboration. It's more fun to count your happy customers than billable hours. Our most important task is to solve your problems – not embed your problems in our solutions.
4
offices
We operate nation-wide
With offices in Copenhagen, Aarhus, Aalborg and Kolding, we span all of Denmark with local resources.
180
consultants
A strong team
The competences of our consultants cover all disciplines within Business Analytics.
300
customers
Our customers
twoday kapacity works with a long list of companies within many different industries.
We are big.
With twoday we are even bigger
Today, our values remain unchanged since the time when five friends started it all in 2008. But we are anything but stagnant. For example, we are a part of one of the largest IT companies in the Nordic countries, twoday. We are very excited about that. The collaboration gives us access to reinforcements and specialist competences, so we can develop solutions that are better than ever.
We are the best in the business.
Says our customers
Generating excitement with data. Would you like to join us?
Our colleagues and customers have at least one thing in common: They love to develop data solutions that generate results. Solutions that generate excitement. Financial and human.
Quality, Integrity, Innovation. Three words that mean everything to us
It's very simple.

Leading companies collaborate with us because they know we deliver quality solutions. Because they know we keep our promises. And because they know we are always pushing the limits of what is possible.

Our values may seem old-fashioned. But quality and orderliness never go out of fashion. Because you deserve our honest opinion. It's common sense – and a key factor to establishing tangible success in a complex world.
Microsoft Partner of the Year. 4 times in a row
We love Microsoft. And they apparently also love us.

Microsoft has named us Data and AI Partner of the year in Denmark four times in a row from 2017 to 2021 and again in 2023. We are very proud of this, and it is your guarantee that you get a partner that is always up to date when it comes to working with data.

However, at least just as importantly, it represents tremendous recognition of all our employees, who provide fantastic solutions every day.
Do you want to get started? So do we
Follow in the footsteps of a long list of Denmark's ambitious companies:
Complete the form
or contact Søren – and we can chat about your challenges and dreams.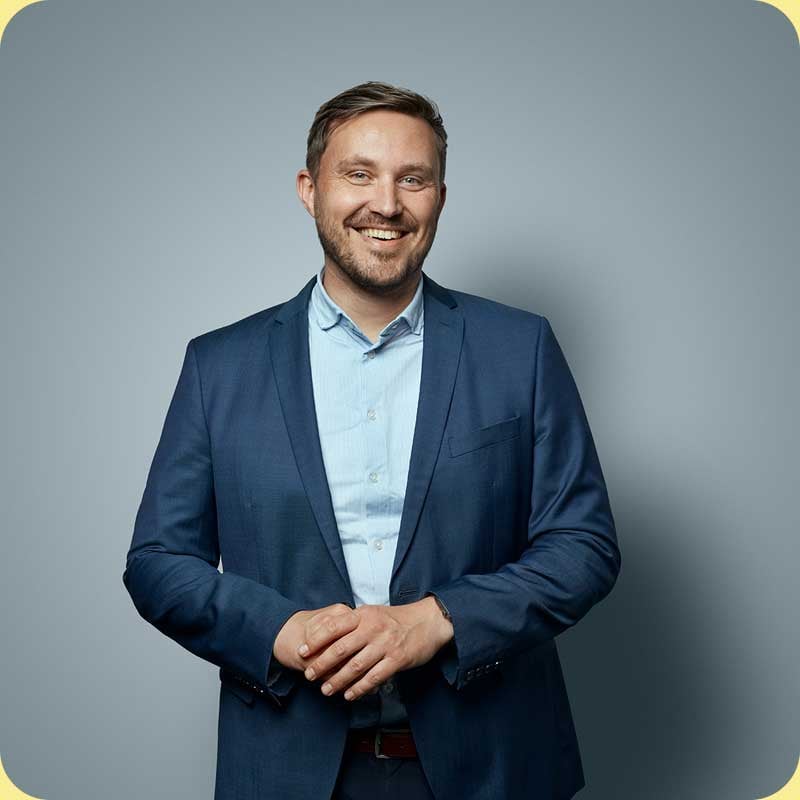 Søren Toft Joensen
Partner & CCO
stj@kapacity.dk
26 30 90 01