Azure Synapse Analytics
The ultimate data platform: Unlimited scaling, lightning-quick – and financially attractive.
A quick overview: What is Azure Synapse Analytics?
Azure Synapse Analytics is an analysis service which combines big Data Warehouses with Big Data Analytics, and the product is an evolution of Azure SQL Data Warehouse. You can make data queries in your data lake – either with serverless resources or resources ready for use – on a large scale. It is primarily when we talk about large scale (more than 1 terabyte of data in your Data Warehouse) that Synapse makes sense for you.

Azure Synapse Analytics merges these two worlds into one experience that prepares, administrates and serves data relatively quickly, to be used, for instance, in Business Intelligence and Machine Learning.

With Azure Synapse Analytics, both relational and non-relational data can be queried using the known SQL language. This can be done either with serverless on-demand-queries for data exploration and ad hoc analyses or resources ready for use for the most demanding needs for data storage. In other words, one simple platform regardless of needs.
With Azure Synapse Analytics, you get:
Unlimited scaling
Insight into all your data across sources – at lightning speed.
One consolidated analysis service
One of the main strengths of Azure Synapse Analytics is that you can use one single analysis service and thus gain overview quicker. Development of analysis services is handled quickly and in one consolidated experience.
Always the latestdata
Get virtually instant insight into your company's data across sources (e.g. Cosmos DB) with Synapse Link.
Unmatched security
Your data is protected with the most advanced functions, e.g. dynamic data masking.
Features in Azure Synapse Analytics
Unlimited scaling
With Azure Synapse, you gain quick insight into your data across Data Warehouses and Big Data analysis systems. You have the option to send queries for all kinds of data in petabyte scale using Microsoft's SQL language, and with intelligent administration of workloads, it is easy to optimise performance for all queries. If you have many concurrent users, you should, however, be aware this will quickly increase the price.
More insight
Azure Synapse is integrated with Power BI, so that it is easy to gain insight into all your data. Development time for Business Intelligence projects is reduced through an unlimited analysis service.
One consolidated analysis service
With Azure Synapse Studio, you get a consolidated work area for data administration, data warehousing, data preparation, big data and AI. The Data Scientist can administrate data pipelines using a code-free, visual environment. The Data Administrator can automate the optimisation of the query. And the Business Analysts can gain secure access to the data set for use in Power BI – all in one consolidated analysis service.
Always the newest data
With a local HTAP implementation using Synapse Link, you can remove the barriers between the Azure Cosmos database and Azure Synapse. This means that you always have insight into your operating data stores, which run almost in real-time. Your entire company can run pipelines for BI, analysis and Machine Learning – without a reduction in performance for the work processes on the Azure Cosmos database.
Unmatched security
Azure has the most advanced functions for security and protection of personal data on the market. These functions are integrated in Azure Synapse. With detailed access control, it offers column-level security and integrated security at the row-level as well as dynamic data masking for automatic protection of confidential data in real-time.

Read more about security here.
Do you want to get started? So do we
Do as a large number of the country's most ambitious companies:
Fill out the form or get in touch with Søren – then we can have a chat about your challenges and dreams.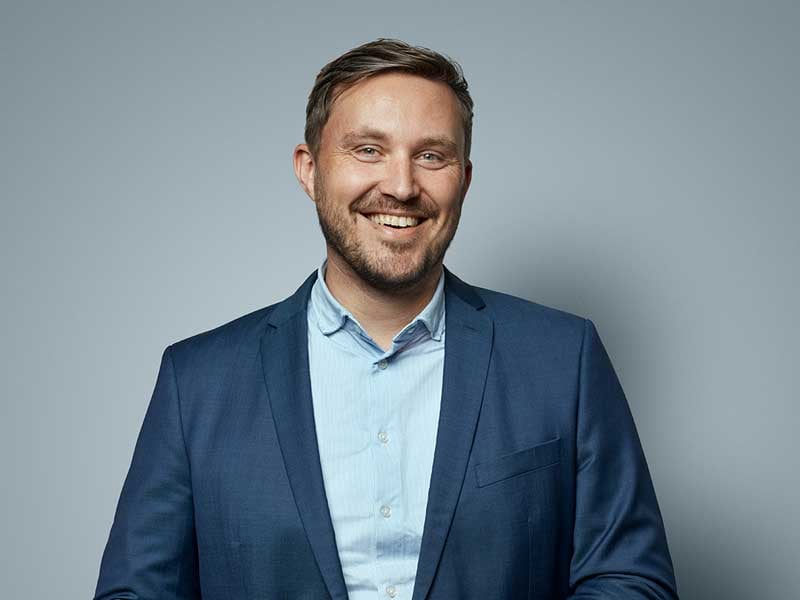 Søren Toft Joensen
Partner & CCO
stj@kapacity.dk
26 30 90 01