Implementation and anchoring
We follow your project all the way
The common thread and good chemistry is essential
twoday kapacity's Solution Delivery Framework (SDF) is designed to help you reach your success criteria.
It is essential that the chemistry between your company and our implementation consultants is good. Therefore, we always draw up our teams on a case-by-case basis in order to ensure optimal cooperation. Your project will be allocated a project owner at twoday kapacity who will ensure that your project is followed through and that there is a common thread running through the whole project
Our craft is business analytics, and implementation always complies with our SDF, which has been developed based on 15+ years of experience with Business Analytics projects. Our consultants are fully capable of familiarising themselves with your company due to our expertise in all phases of a business intelligence project – from initial analysis to design, development and implementation of the finished solution.
A good solution is only one step on the journey
When we build a solution, we strive to get all the way around a business. A Business Analytics project is not only about technology and data, but also about people and culture.
The journey begins and ends with change management
Building a good solution is thus only one step on the way to reach a successful implementation and anchoring. For the project to be a success, it is also about including the people on the BI journey. That is why we also focus on change management in our framework..
Change management is a discipline that focuses on people's reactions to change to be able to improve and equip the individual, teams and companies to successfully embrace change.
We can help in all stages of the BI journey
Therefore, it is a natural part of our project management to make a change management assessment of the company at the beginning of a project, where we, among other things. focuses on:
What is the change about?

Who is involved?

What influence does the culture have?

How big is the motivation for the change?

Where will the change have an impact, and how hard will the impact be?
Based on the above, we will make recommendations for the next steps. This assessment is made to ensure that those involved have the skills to use the solution and end up doing so as well. As the implementation progresses, this assessment is updated to guide you safely through the BI journey.
Do you want to get started? So do we
Do as a large number of the country's most ambitious companies:
Fill out the form or get in touch with Søren – then we can have a chat about your challenges and dreams.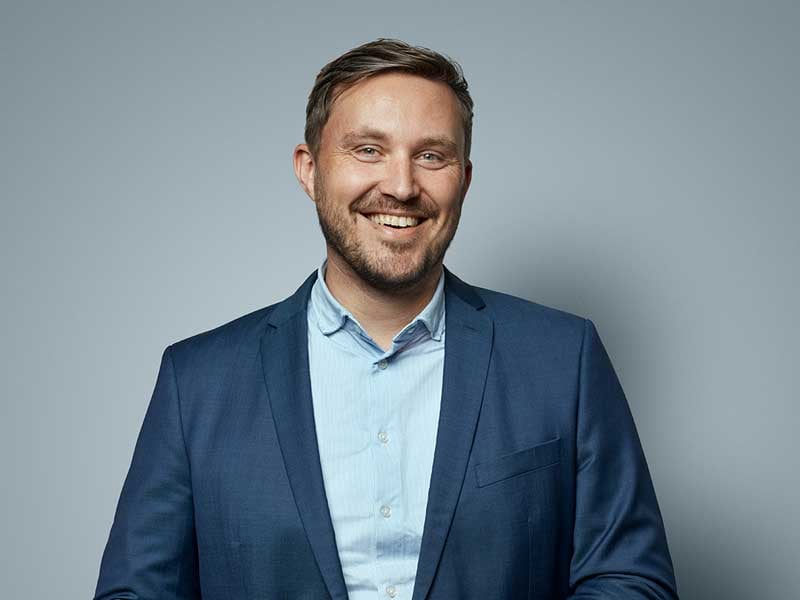 Søren Toft Joensen
Partner & CCO
stj@kapacity.dk
26 30 90 01