KPIs, scorecards and dashboards
KPIs, scorecards and dashboards are about making especially important results easily accessible. It may be the management or employees who need a precise overview to understand the current performance to make the right decisions. Intuitive visualizations and effective communication of knowledge make it easier for users to respond. Thus, the organization is more likely to succeed with its goals.
Great value for users
KPIs, scorecards and dashboards are a way of communicating data typically used by financial departments. Because it is about prioritizing the most important information and making it available to the user – all parts of the organization can benefit from using it.

If you do it the right way you will also find that KPIs, scorecards, and dashboards will benefit the users in such a way that they will want to access them.

In this way, it can be used widely throughout the organization to create an overview and common understanding. This applies to both challenges and successes that others can benefit from. KPIs, scorecards and dashboards can thus be used as tools to achieve your goals and to constantly get better at creating results.
What is most important for being able to execute the strategy?
Source: Neilson, Martin & Powers, Harvard Business Review (2008)
Focus areas
Data is the most important building block for the information that, according to the Harvard Business Review, is needed to execute the strategy. Data that should be used for KPIs – which are included in both scorecards and dashboards.
KPIs
In Danish, it would be called key figures, but KPI (Key Performance Indicators) is a very popular concept. KPIs describe particularly important goals. This can, for example, be strategic ambitions, customer satisfaction, CO2 emissions or operational efficiency.
KPIs consist of data – but only the most important data.
Using data visualization, KPIs can be made intuitive and easy to understand.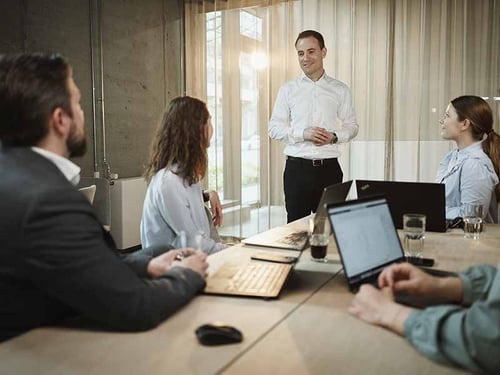 Scorecards
A scorecard is a simple overview of a handful of carefully selected strategic KPIs.
Scorecards can be developed for an organization, a department or an individual.
All KPIs describe both an objective and an outcome. In this way, you can easily see if you are in line with your goals.
Many scorecards also include some form of weights or scoring of the KPIs. This makes it easier to compare KPIs that are otherwise vastly different.
Dashboards
Dashboards contain more KPIs than a scorecard. They describe the tactical level with a better opportunity for benchmarking or to get insight into the underlying reasons for the individual KPIs' results.

Unlike a report or analysis, a dashboard is limited to one page or one screen.

The focus of a dashboard is on conveying just enough information so that users not only know how things are (scorecards) but also understand hey and what they can do.
KPIs
The truth is that no matter what we call them, and no matter what people think of them, KPIs are necessary. Although some use completely different terms such as "OKR" (Objectives and Key Results), there are many factors that we need to measure with KPIs. While some users may have a bad experience with KPIs, the same users typically end up being very satisfied, as long as the KPIs are used properly. twoday kapacity can help you get started with KPIs.
twoday kapacity's approach to KPIs
Breakdown strategy or overall goals into operational goals

Workshop for prioritizing goals

Process for selecting the right KPIs
– Actionable and relevant KPIs
– Leading and lagging
A standard for definition, calculation, and documentation of KPIs
Best practices for targets for KPIs
– Absolute
– Relative
– Individual
– Shared
Best practices for using KPIs to create transparency
Dialogue about how to drive the right behavior with KPIs
Maintenance and governance of KPIs
Scorecards
Scorecards can be used for the selected handful of KPIs that should be memorized. A scorecard is a brief overview of the results of the KPIs', which also shows whether the target values have been reached. This can be converted to a score (hence the name scorecard) or weighed together into an overall "grade". The score can be used to compare managers or business areas.
twoday kapacity's approach to scorecards
Based on the company's strategy, values and existing KPIs, twoday kapacity can lead you safely through the process of developing a scorecard solution, that in the end will help provide an overview of your goals.
Prioritization and selection of strategic objective

Target setting for scorecards

The use of weighing and scoring in scorecards

Visualization of KPIs for efficient communication of data

Design of scorecards

Design, implementation, and training in the follow-up process for scorecards

Discussion / workshop about
– Link between scorecards and management by objectives
– Link between scorecards and employee development interviews
– Link between scorecards and different incentive schemes – e.g. salary, bonus or promotion
Communication exercise to ensure acceptance in the introduction of scorecards
We recommend Power BI for KPIs and Scorecards.
Dashboards
The best dashboards create an overview of larger business areas in a way that would normally fill a longer report. By condensing and visualizing the KPIs, they are presented in such a way that one can immediately see performance challenges that require action.

A dashboard has room for more KPIs than a scorecard and the KPIs show the "raw", unfiltered performance. Here you can get an overview of everything from goal fulfillment, historical development, future trend, benchmarking and much more. Dashboards provide a better opportunity to understand complex contexts and to avoid focusing too one-sidedly on individual KPIs.
twoday kapacity's approach to dashboards
KPI mapping based on strategic, tactical, and operational goals
User mapping – including responsibilities at department or team level
Target-setting for dashboards
Visualization of KPIs and dashboard designs
Design, implementation, and training in follow-up process for dashboards
Communication exercise to ensure acceptance with the introduction of dashboards
Do you want to get started? So do we
Do as a large number of the country's most ambitious companies:
Fill out the form or get in touch with Søren – then we can have a chat about your challenges and dreams.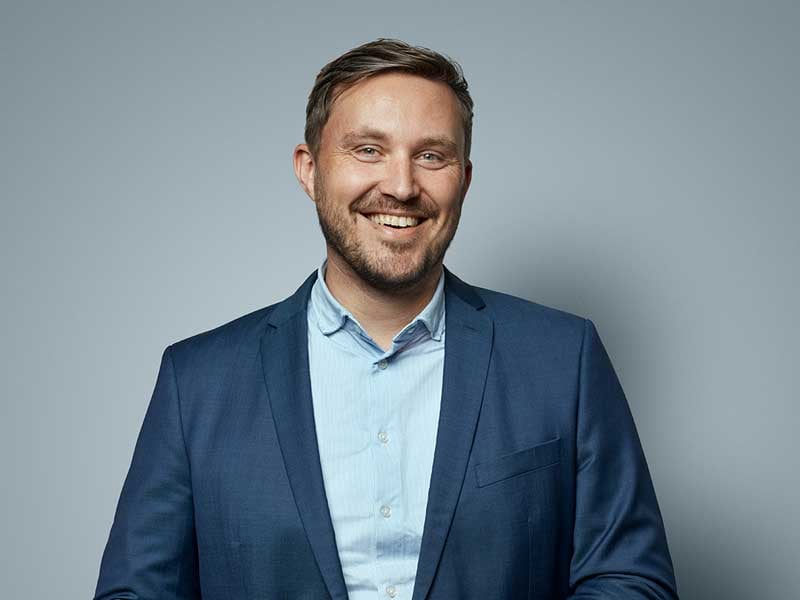 Søren Toft Joensen
Partner & CCO
stj@kapacity.dk
26 30 90 01