Microsoft data platform
Allows you to explore the possibilities in your data.
Imagine if your data always held the answer to your questions – for example, whether there is a danger for downtime, your customer's needs, and how many hours you could free up for innovation. You would have all these answers with a modern data platform in the cloud.
What is a data platform?
Data is everywhere and increasingly affecting more and more of a company's processes and business operations. Managing the enormous amount of data and the growing business need for data usage can be a significant challenge for many companies. As a result, data can feel like a costly burden rather than a value creator that supports better business decisions and creates deeper customer and market insights.

A data platform is a combination of tools that enable companies to collect, store, process, analyze, and access data in a structured and transparent way. The platform allows for the maximum value to be extracted from data and creates the foundation for a data-driven organization. twoday kapacity recommends a data platform built on a cloud-based data architecture, which ensures a flexible and scalable solution that is robust for future needs.
Components of a data platform
As previously described, the data platform is the fundamental foundation that encompasses a wide range of components, each addressing a specific need. The components of a data platform together create a range of synergies that maximize the business value of data.

The architecture and components used in a modern scalable data platform are far from set in stone but depend on several different factors. Here are some of the most important factors:
Types of data sources and formats
Volume of data
Number of end-users and their roles and needs
Reporting requirements and data accessibility
However, many components largely make up the backbone of a modern data platform. They are all intended to reduce the complexity of operations and ensure high scalability and flexibility, while also ensuring a cost-effective platform. The core components that are activated by default are:
Data Warehouse
Data integration, archiving, and processing
Business Intelligence and data visualization
AI and Big Data
Why is a data platform a good idea?
Previous IT and data architectures are often challenged by a fragmented data landscape, where data is located in different systems and "data silos". At the same time, the amount of data is increasing, technical complexities arise, performance declines, new tools and user needs to emerge, and the importance and need for data for business decisions increases.

This is where a data platform comes into the picture...

A data platform plays a central role in an organization, as it provides a central data foundation that is both flexible and scalable. At the same time, it allows for the use of the best analysis tools across different user groups.

The advantage of a flexible data platform is the ability to seamlessly connect new data sources over time, use new data types, or use new components from the platform's ecosystem - without starting over. It provides architectural freedom that is essential to avoid being "locked in" as an organization.

Regarding scalability, the benefits of a modern data platform include the ability to both scale up and down resources as needed. This means that resources can be scaled up at specific times or based on telemetry - quickly, on demand, and without major phase costs. Conversely, resources can also be scaled down when they are not in use or when the need for a resource decreases - thus saving operating costs. The advantage of scalability goes both ways.

All in all, a data platform provides companies with a foundation built on functionality and flexibility. In this way, a modern data platform becomes the cornerstone of the data-driven agenda.
How Krifa, Nykredit and Nordic Aviation Capital have prepared their platform for the future
We have been involved in the processes.
Do you want to get started? So do we
Do as a large number of the country's most ambitious companies:
Fill out the form or get in touch with Søren – then we can have a chat about your challenges and dreams.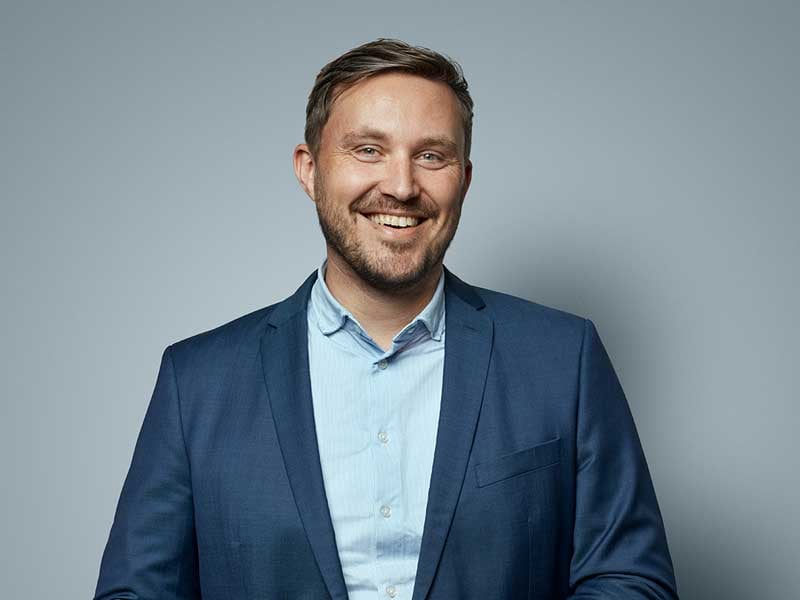 Søren Toft Joensen
Partner & CCO
stj@kapacity.dk
26 30 90 01