NAC makes value-adding decisions with new Data Warehouse
And with twoday kapacity Information Hub, they have a unified user platform that makes it easy to find the reports and data, they need.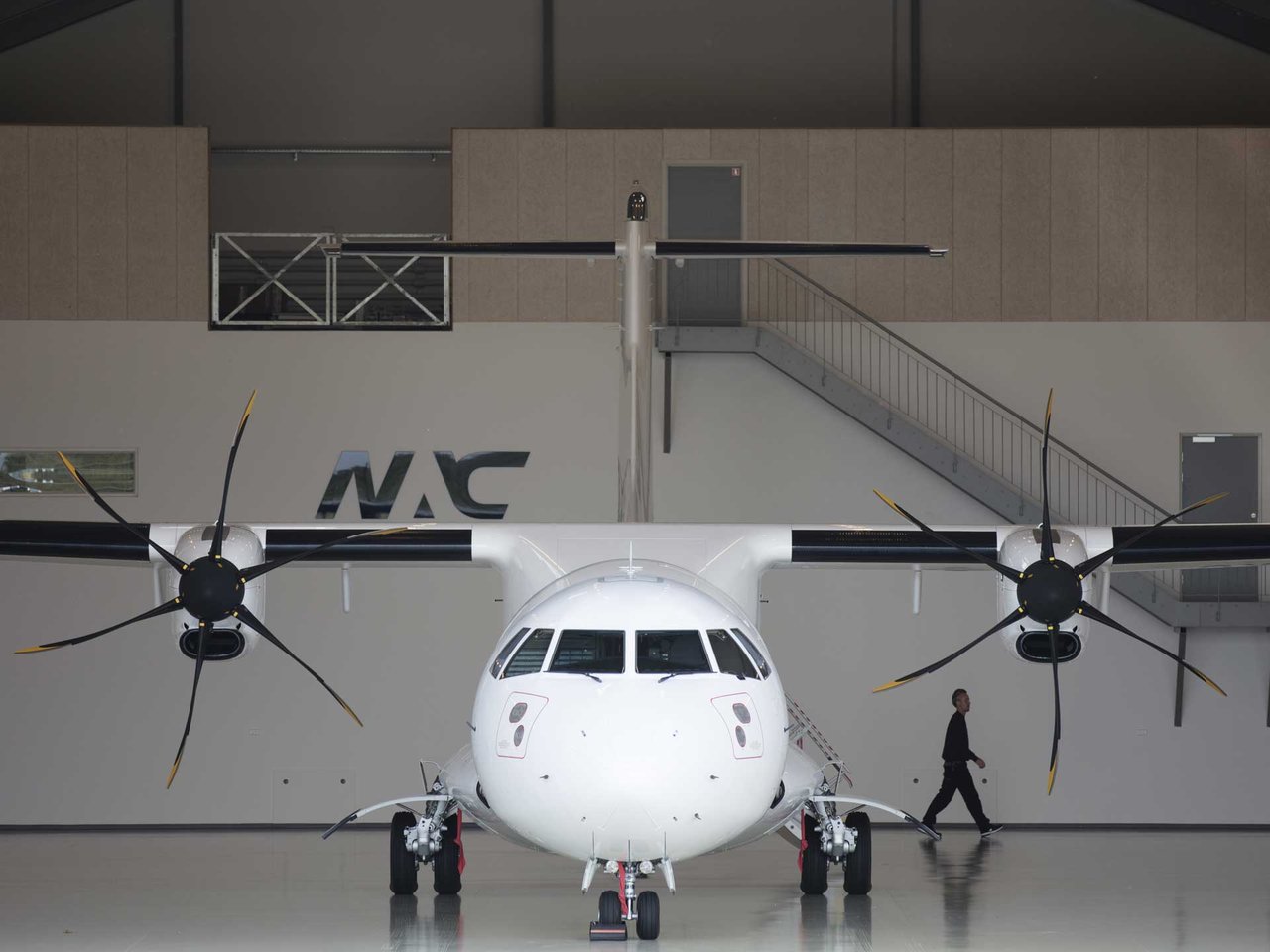 Data-driven decision making
Over the last several years, Nordic Aviation Capital has experienced great growth, which has increased the number and complexity of data sources. As a result, NAC needed a solution that could combine all their different data sources into one system.
For Kenneth Ullerup, Head of Group Strategy and Corporate Development at NAC, NAC wanted to cut back on resources spent on manual and time-consuming tasks associated with processing data as they were not value-adding for the company.
"With the new Data Warehouse, we wanted to move from processing data to focusing on analyzing data, so that, based on those analyzes, we can make better decisions that add value to the business."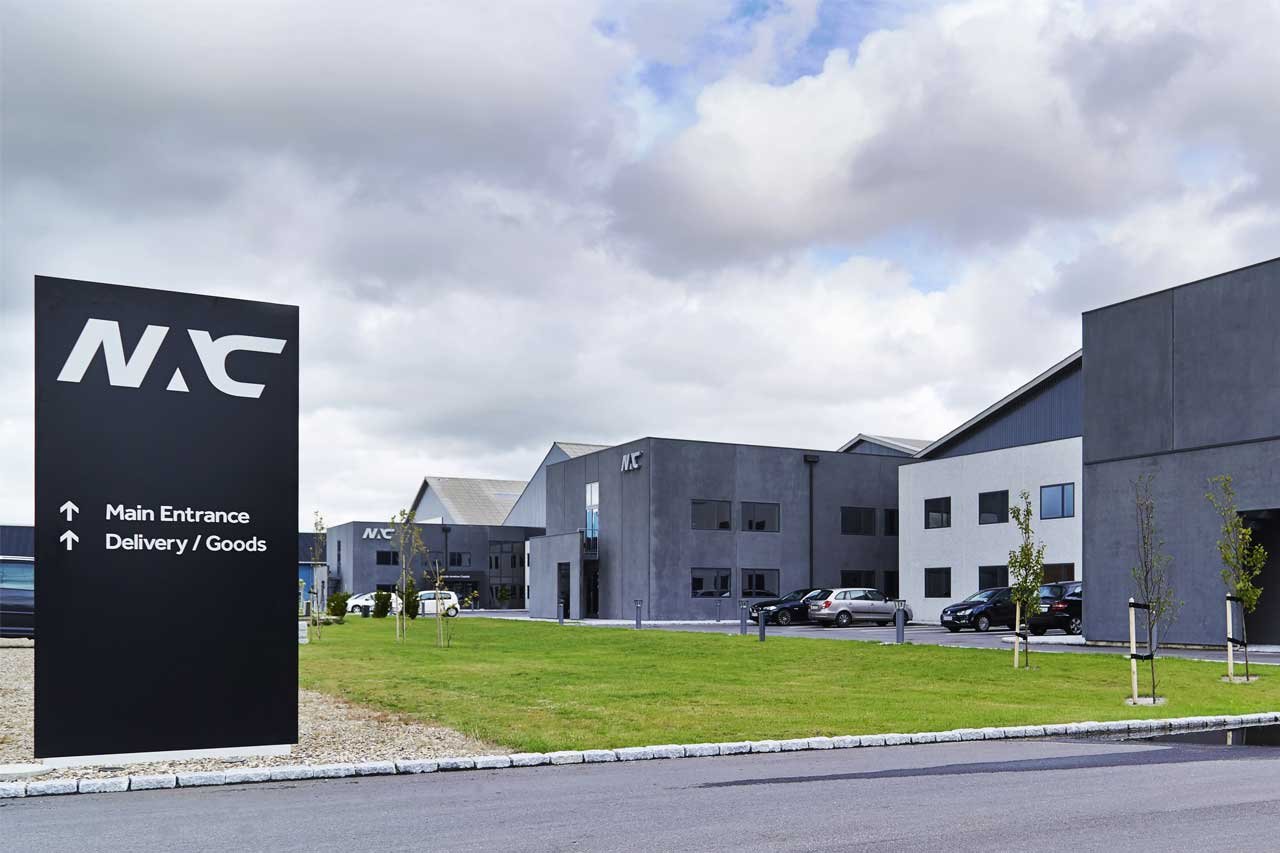 From slow processes to valuable analyzes
Therefore, NAC contacted Kapacity. After a two-week workshop on defining needs, it was agreed that a Cloud Data Warehouse should be developed in Microsoft Azure that could be accessed from Power BI and Excel through a tabular cube.
The new BI Hub has been very well received by employees who work with data at NAC, Kenneth Ullerup explains. Their time is now spent analyzing data rather than processing data. which means that they can now help make better decisions at the company.
"Kapacity lined up a tremendously strong team that was able to quickly understand what kind of company we are, and what needs we have. Throughout the whole process there has been a very good and constructive collaboration, and I have experienced Kapacity as being very flexible throughout the process."
Kenneth Ullerup, Head of Group Strategy and Corporate Development at NAC
twoday kapacity Information Hub collects reporting and makes data easy to access
Another important need for NAC has been to present the new data and reports in an easily accesible way. Therefore, during the process, they began to investigate how data should be presented. Kapacity Information Hub proved to be the right solution:
"Kapacity Information Hub filled all our criteria for how we would like to access data. We considered a number of alternatives but couldn't find anything better integrated with our Data Warehouse. At the same time, we have the opportunity to have information from other sources such as PDFs. This means that we get a one-stop information shop for our data, where we with just a few clicks can find the information needed to make the right decision."
In the process, Kapacity Information Hub has been continuously tweaked with a number of new features based on the user experience that NAC wants. For example, it is now possible to subscribe to specific reports so that a notification is sent when a report has been updated. It is also possible to store previous versions of reports in the Information Hub.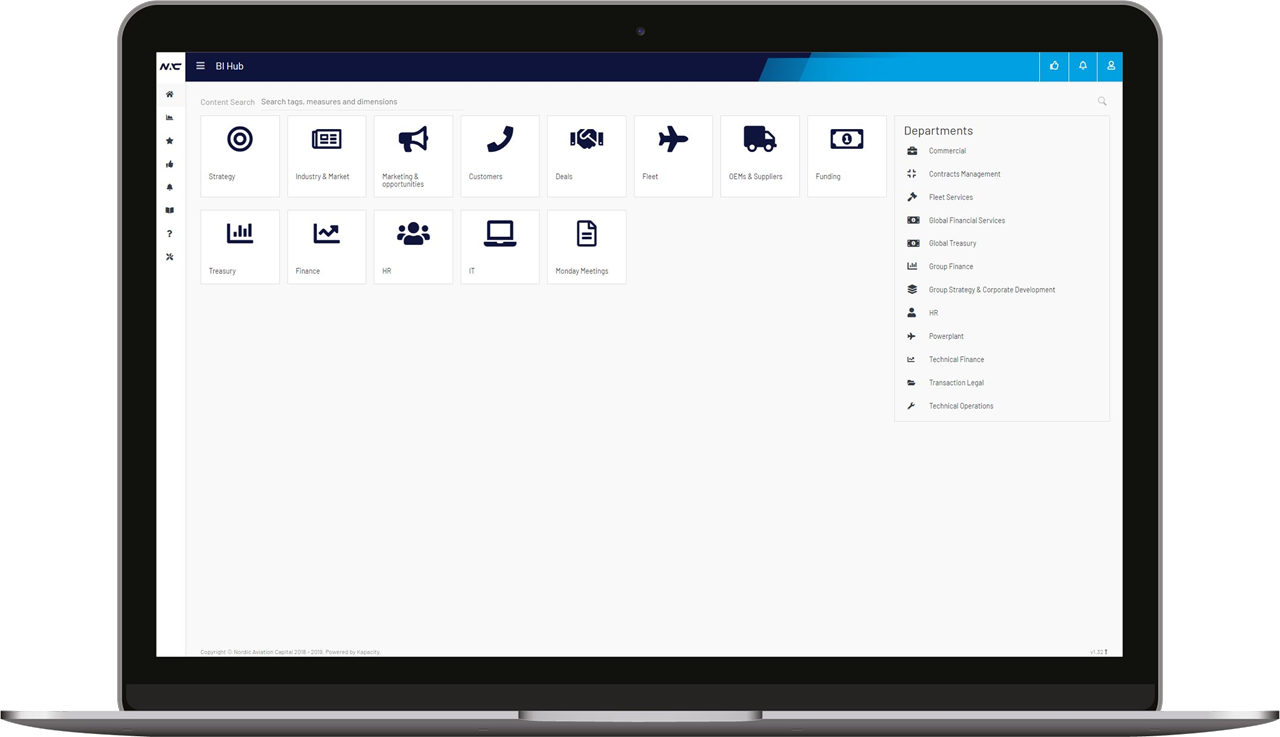 Kapacity Information Hub, where NAC's data is presented. Kenneth Ullerup from NAC is very pleased with the solution, which he calls extremely user friendly and easy to use.
About Nordic Aviation Capital
Nordic Aviation Capital is the world's largest regional aircraft leasing company providing leasing and leasing management services to carriers worldwide.
Since NAC was established in Skive in 1990, the company has grown to more than 200 employees operating in five locations globally.
Today, NAC has nearly 500 aircrafts in their fleet and a balance of $ 8.2 billion.