Microsoft Power BI
Fast, intuitive and modern Business Intelligence
What is Microsoft Power BI, and what can you use it for?
Microsoft Power BI is a part of Office 365 and is used to design dashboards based on data you already have. Power BI has an easy-to-use interface that enables you to transform data into insights in minutes.
Visualize your data
With Power BI follows a large library of data visualizations so you can view your data as you want – live and with greater insight. You can also create interactive visualizations and create interesting reports – with high accuracy.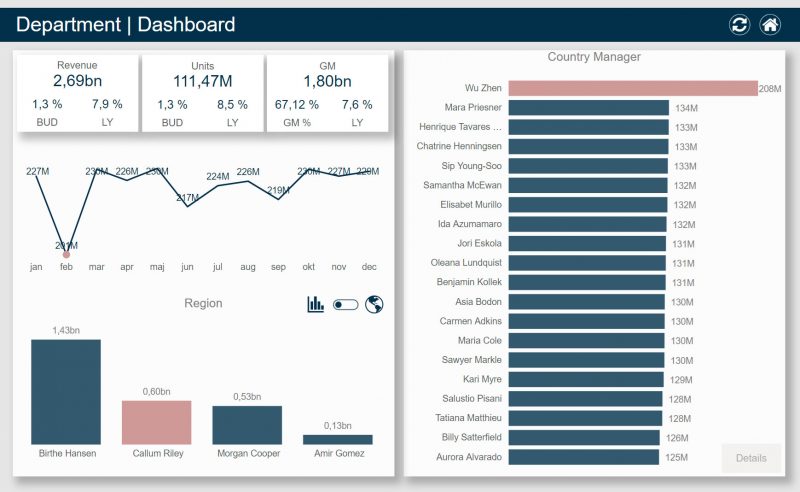 Analyze your data visually
Help your users make informed decisions based on comprehensive visual reports. With Power BI, it is easy to connect to your data sources – whether it is Excel, Oracle or something else.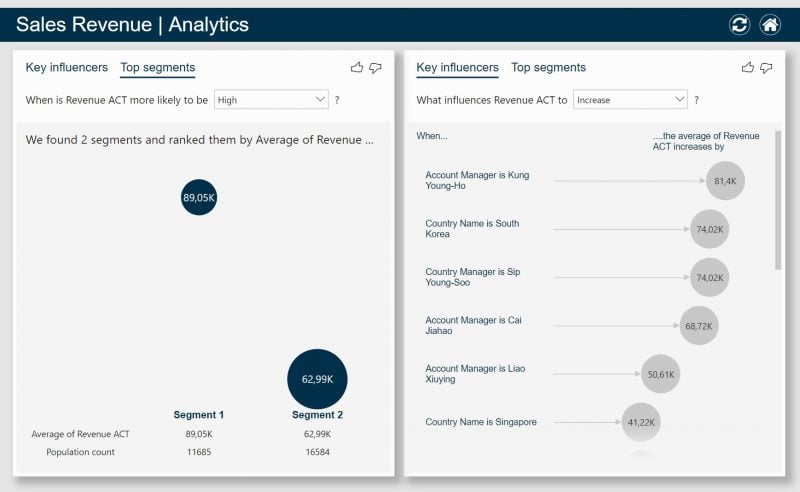 Share your work with your colleagues
Collaborate with your colleagues to create custom dashboards and interactive reports. With Power BI. you get numerous ways to publish dashboards so that your organization can make the right decisions on a common basis.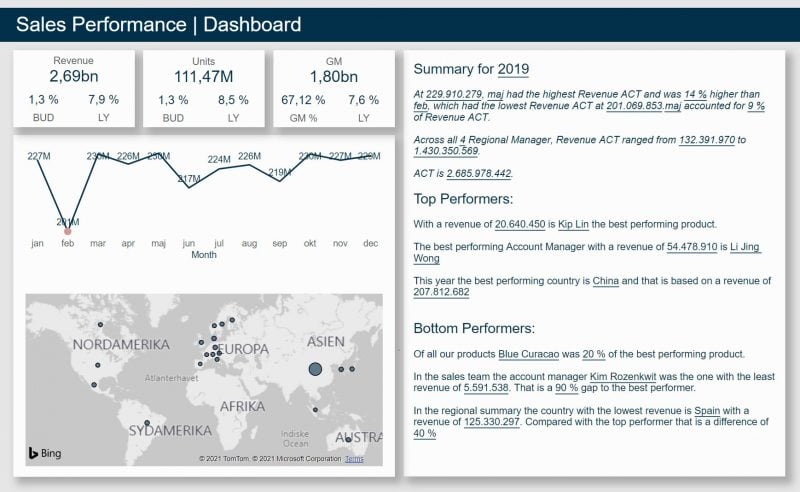 "In the past, we had a really hard time assessing our customers and whether dealing with them was profitable. With the new Power BI solution, sales and purchases have become transparent. This has enabled us to make decisions based on facts rather than feelings or assumptions."
Hans Madsen, CSO at NPI
Join a course!
twoday kapacity offers several courses in Microsoft Power BI. Whether you are completely new to Power BI, or you're already experienced with some of the more advanced features, we have courses that can make you even better at Power BI and thus optimize your use of the tool.
Our courses are held at least once a month in both Copenhagen, Aarhus and Kolding.
Try Microsoft Power BI for free
Are you curious? Then download Power BI Desktop now and try for yourself how easy it is to work with data visualizations and reports.
Microsoft Power Apps
With Microsoft Power Apps, you can easily build apps that leverage the data already in your business. Power Apps includes a variety of tools that allow you to include e.g. AI and automated processes in its Apps. Solutions made in Power Apps have a dynamic design and can be displayed on all kinds of platforms.
Microsoft Power Automate
Microsoft Power Automate is an online service that makes it easy to create workflows that make time-consuming tasks across various applications and services automated and efficient. Power Automate integrates with more than 100 different data sources. Of course, Power Automate is also available as an app for the most common platforms.
Who is twoday kapacity and why us?
In twoday kapacity, we create quality solutions that we can be proud of. We were founded in 2008 with a desire to deliver world-class Data Warehouse and Business Analytics solutions.

Many years of experience and know-how

Since 2008, we have grown to be one of the leading players in the Danish Business Intelligence industry. We believe that experience is the key to successful projects. Today we have several hundred projects behind us. This provides invaluable know-how that we bring into your project.
News and blogposts about Business Intelligence and Power BI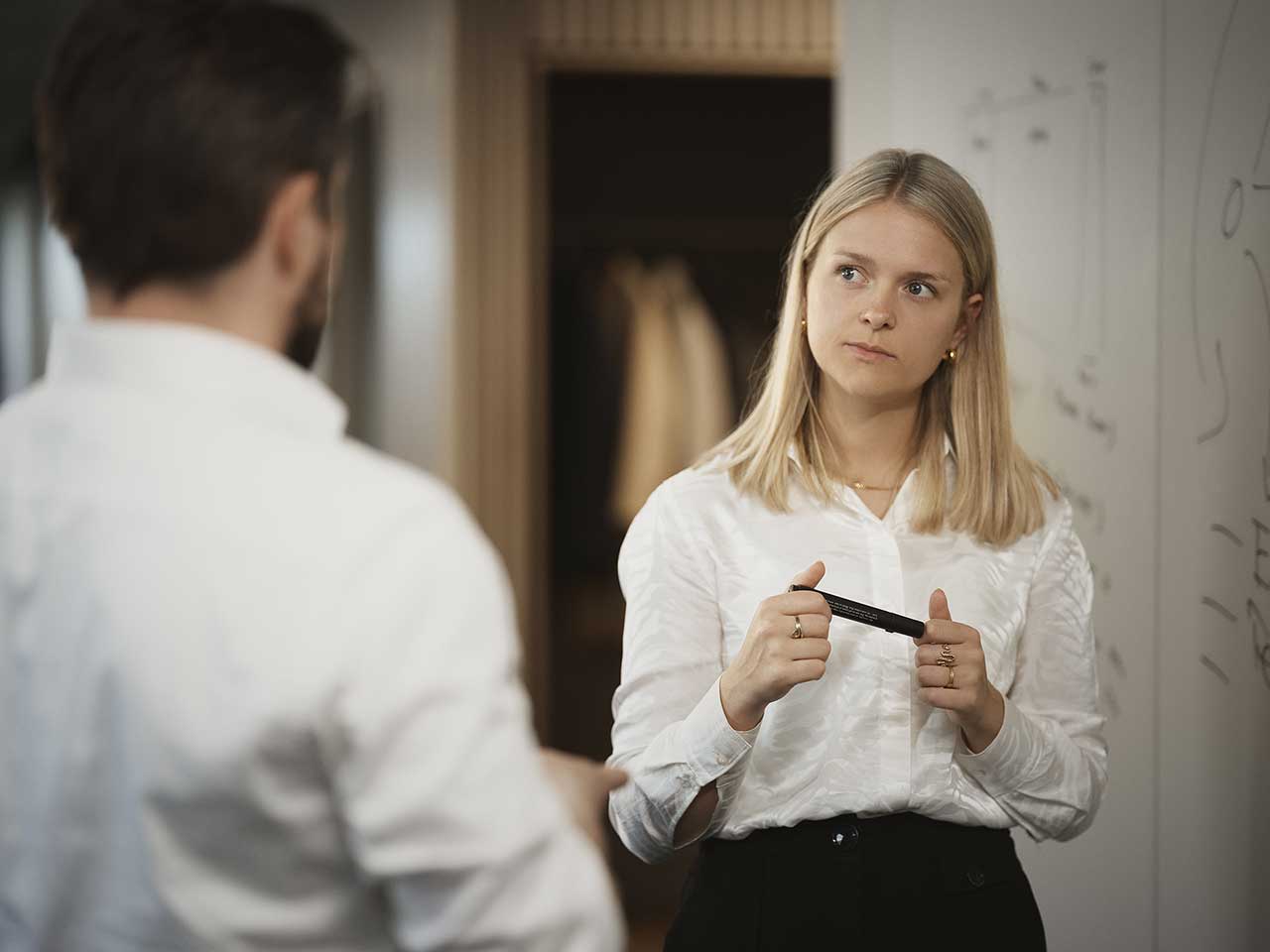 Demo: Learn about Tabular Editor
Are you a Power BI user or do you work with data modelling in Analysis services? Then take a look as Daniel Otykier gives a thorough introduction to his tool, Tabular Editor. It's four hours of learning that can save you countless hours of work.
Do you want to get started? So do we
Do as a large number of the country's most ambitious companies:
Fill out the form or get in touch with Søren – then we can have a chat about your challenges and dreams.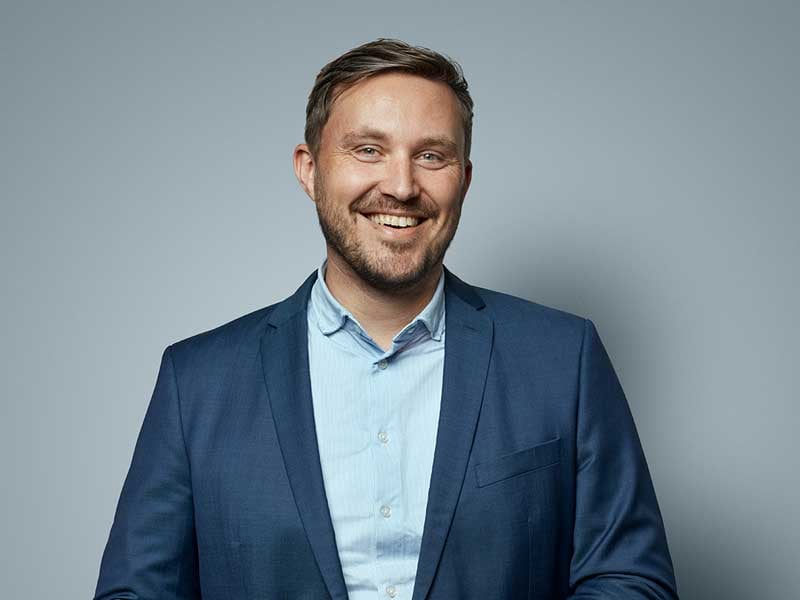 Søren Toft Joensen
Partner & CCO
stj@kapacity.dk
26 30 90 01