What is management reporting?
Management reporting is about supporting the organization's most important internal and external stakeholders with financial and non-financial data – set up in an easy-to-understand way and delivered with the right frequency. The target group is often internal parties such as management and the board of directors and in other cases external parties such as lenders.

The work of compiling data for management reporting can be a time-consuming task in many organizations, and there is rarely much time left over for this process when the reporting needs to be shared. The work of collecting from several sources and the validation of data can be such a big task that there is subsequently a lack of time to prepare report designs and support the business.

In many organizations, reporting is being demanded more often but with the same high demands on quality as before. This increases the need for automation of data processes. Here, experience shows that implementing a Business Intelligence (BI) or Performance Management solution, reduces manual data work, provides faster insights, and creates more confidence in management reporting.
At twoday kapacity, we work in 3 main areas when we help customers with management reporting:
1. The data model

Good reporting is based on a consolidated, correctly dimensioned, and accurate data set. If you do not have a BI solution, then data must first be exported out of the systems and into Excel. Then they must be validated so that the data is complete and does not lack information about dimensions such as company, account, department, etc. Thereafter, the data is processed, and calculations and transformation processes are performed via formulas such as VLOOKUP, INDEX, IF, etc. Only then there will be a complete base of data that reports can be built upon.

Business-critical processes, including the work of management reporting, are too important for many organizations to be based on an Excel model. That is why we at Kapacity work daily to digitize such solutions and replace them with automated data models, which are processed as part of a data platform or a Performance Management system. Such systems help break down data silos and establish the basis for "one truth" in reporting through a common platform.

Read more about Performance Management.
2. Reporting
In organizations with no automated approach to data collection, processing, calculation and visual setup, many resources are used to handle the work manually. Therefore, it is typically only the most important presentations that are designed – by making some manual updates to the previous monthly report. For example, you adapt the Excel model to show the current month, move the last month's numbers, create a new trend and comparison columns, etc. Once the work is completed, data may have been copied and pasted several times between spreadsheet tabs. This is a process that takes time and gives rise to errors and omissions.

With a BI reporting solution, data is received from a consolidated data model, making it easy and user-friendly to design visually strong reports that meet the needs of management, the board, etc. Users now get their reporting more often and they are able to interact more with the data and find causal explanations with their own analyzes (drill down to underlying details). This frees up time in the finance department for more analysis tasks and business support.

Read about Power BI.
3. KPIs, scorecards and dashboards
Modern management reporting can do more than the traditional income statement. KPIs, scorecards and dashboards are other important elements of management reporting. They are about making particularly important information easily accessible. Management, the board of directors and other important stakeholders who receive reports need a specific overview that suits their work processes.

With a good data model, we can design exactly the visual data setups that best convey the information to each of the user groups. This makes it easier for management, the board, and other stakeholders to make the right decisions.

Read more about KPIs, scorecards and dashboards.
The benefits of a web-based reporting solution:
Central management and administration

Centrally managed chart of accounts and financial dimensions

Easy and user-friendly solution that can be owned and maintained by the finance department

A common data model that provides transparency. The end of multiple versions of the same spreadsheet

Increased quality and coherence in data streams

Assistance in managing and streamlining the entire financial reporting process

Quality, visibility, and consistency in the collected data reduce errors and time spent
Do you want to get started? So do we
Do as a large number of the country's most ambitious companies:
Fill out the form or get in touch with Søren – then we can have a chat about your challenges and dreams.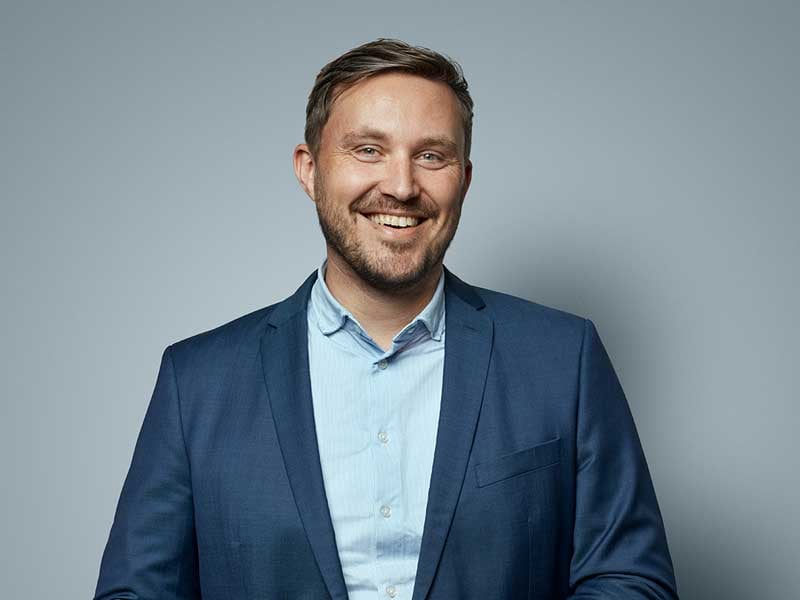 Søren Toft Joensen
Partner & CCO
stj@kapacity.dk
26 30 90 01