Risk Control
Get an overview and evaluate risks concerning financial management. A BI solution adapted to the area of risk control often creates better processes and more automation.

Financial risk control is about creating an overview and evaluating the risks of financial management. The risks surrounding financial and accounting tasks are diverse. Challenges in the work with period-end closure and the process of financial reporting are often due to errors in data. This may be due to, for example, lack of data entry and incomplete accounting basis.
Better processes and more automation
Experience shows that the implementation of a BI solution, which is adapted to the risk control area, helps create better processes and more automation. It provides effective risk management and a clearer audit trail.

At twoday kapacity, we focus on 3 areas when working with risk control and computer systems:
Risk Control Matrix (RCM) creates an overview of risks and matching controls.


A well-developed data model is the foundation of effective risk management of the financial area.


Reports and dashboards provide transparency in the work with risk control for all users.
twoday kapacitys approach
At twoday kapacity, we use a method where we combine the traditional data model – e.g. a financial cube – with the risk and control documentation associated with the area.
Risk Control Matrix (RCM)
We will get an overview of the risks and make descriptions of control using RCM. If the organization already has this material, the focus is solely on re-designing it so the information can be included in a structured way in a data model.

If there is a need to build the framework from scratch, twoday kapacity has consultants with experience in this area. We support the process of defining the objectives, identifying risks concerning the financial management as well as documenting and establishing matching controls.
Effective Risk Control within finance and accounting is based on a good financial data model. The data model often contains ERP data – for example, financial transactions, chart of accounts, intercompany information, fixed assets, budget and forecast, etc.
From there, we expand the data model with 3 areas:
Controls related to the different data areas in the solution (for example fixed assets).


Risks are related to the matching controls. It allows for coherent reporting and analysis.


Calculations to support the controls – for example, variance calculations within the established limit values.
Once the data model is established, we can design the relevant reports and visual dashboards using Power BI, Excel or a third tool. Good reporting and analysis with Business Intelligence will be efficient and save a lot of time in the work with risk management. User groups such as management, board of directors, finance department, internal audit, etc. have easy access to get an overview of the situation. Dialogue and ad hoc queries are limited to the most relevant – for example, areas with the greatest risk.
Workflow
The implementation of the correct data model automates the data flows. The work of monitoring the implementation of the controls, risk management, keeping audit logs, etc. will continue to be a manual task that many organizations will manage in Excel. These workflows can be improved by implementing Microsoft Power Apps. Microsoft Power Apps allows you to build a business application with so-called "write-back" functionality around the developed data solution. In this way, we can create an "end-to-end" workflow from data input, calculations, control, monitoring and auditing.
IT controls
With the development of a data solution to handle risk control in financial management also comes the need for IT controls. With digitization and system support of the work processes, the risk around the work processes is reduced. At the same time, the need for IT controls is growing, which ensures that data-bearing systems work as intended.

At twoday kapacity, we focus on 3 areas when we work with the control of the development and administration of data systems:

1. Change Management: A good flow of control concerning changes, testing and approval of our data systems reduces the risk of the data systems presenting incorrect data and results.
2. Documentation: A good computer system is developed with version control, the code is written in a readable way, and comments are attached to the most important business logic.
3. User access: The access rights of ordinary users must be controlled, so we ensure some users don't have access to too much. In addition, we must ensure that the process of granting and depriving access rights is well-functioning and addresses the identified risks.
Do you want to get started? So do we
Do as a large number of the country's most ambitious companies:
Fill out the form or get in touch with Søren – then we can have a chat about your challenges and dreams.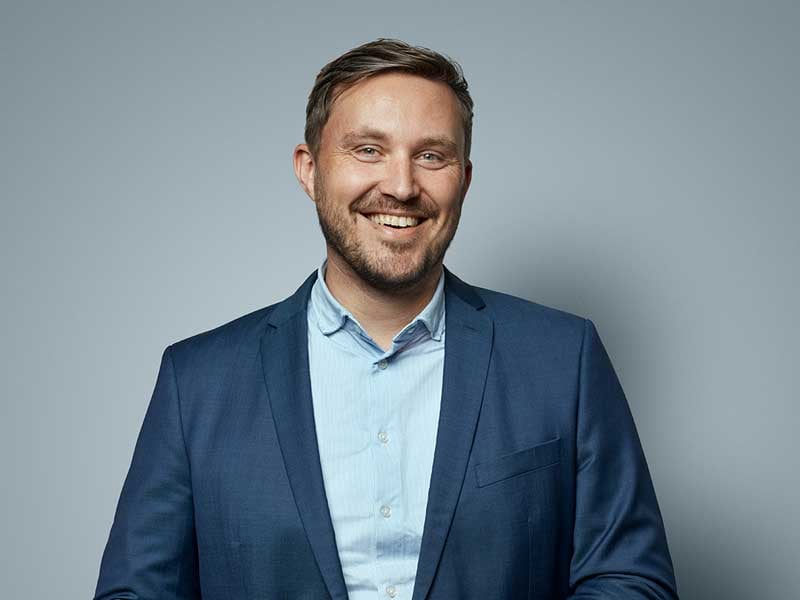 Søren Toft Joensen
Partner & CCO
stj@kapacity.dk
26 30 90 01