Microsoft Azure
Optimize the company's infrastructure with a cloud-based data platform
What is Microsoft Azure Services?
Azure has ever-expanding set of cloud services to help your organization meet your business challenges.

Microsoft Azure is one of the few companies which offer Cloud Computing Services. In addition to traditional cloud offerings, Azure offers open-source, standards-based technologies and proprietary solutions from Microsoft and other companies.

With a usage-based billing formula, Azure is a compelling option for enterprises transitioning to cloud where capacity is available on demand.

Keep reading to learn how Microsoft Azure can be used as an enterprise analytics tool, and how our team of professionals can help you reveal insights that will propel your organization forward.
How to get started with Microsoft Azure?
Get a free account and receive a USD 200 service credit good for 30 days when signing up for Microsoft Azure; the credit can be applied towards any Microsoft-provided services.
Additional discounts and credits are available for startups, nonprofits, and universities.
Why choose Azure Services instead of SQL on-premise for your data platform?
There are many business benefits in choosing Azure Cloud Services technology for your data platform.
Savings on licenses and investment

If you are using one or more on-premise data solutions today, they typically have a fixed license structure that is valid for a longer period. The payment for cloud services is dynamic and follows the use, so you only pay for what you really need and when you need it.
Thus, a data solution can start small with few components, limited amounts of data and few users. When you need more functionality or more capacity, you can expand continuously and only then will the data solution cost more.

In the case of a typical data solution, an organization also pays for the expected future capacity before the project is started. With a data solution in Azure Cloud Services, on the other hand, you pay for the solution's capacity on an ongoing basis. A cloud payment model, therefore, has a positive effect on the time distribution of the organization's investment.
Securing new opportunities – avoid getting stuck in old solutions
It is an advantage that Microsoft Azure is constantly being developed and expanded with new functionality and new capabilities. However, this also set some demands for the developers working with a data platform, because they need to make sure that their knowledge and competencies are updated so they can use the new options.
It may be perceived as a double-edged sword but from experience, this is a better scenario than the risk associated with ending up with old versions of the technology in a data solution.
When an organization makes an evaluation and decides what technology they want to use for their platform, then they only know about the need that is visible today and in the nearest future. When you decide to base your solution on cloud services, you also buy a technological platform that is constantly evolving. This means that you get built-in help to secure the future of the opportunities you are given.
Business development, agility and maturity
Just as market conditions and customer preferences may change, so can the organization's needs for the use of analytics and analytics technologies. Every organization want agility in their IT support, the ability to change direction, experiment with new ways of using data, and perhaps stop one initiative and accelerate another. Cloud provides a much better opportunity to work flexibly with your data platform because Azure Services can be turned on and off as needed.
Worth knowing about Cloud Computing
Cloud Computing Service
We actually use this cloud service on a daily basis without noticing when we use our web-based email service, watching movies through the internet, editing documents, and storing pictures. All of these interactions use cloud computing on the back-end.

In the business world, Cloud Computing Service covers Infrastructure as a Service (IaaS), Platform as a Service (PaaS) or Software as a Service (SaaS).

Cloud-first or Cloud-only
In European Comission Cloud Strategy approved 2019 May 16th) cloud is an enabler, which means that any new development should be cloud-native.

Cloud computing is now more than a decade old. twoday kapacity clients that at the beginning tested small workloads to the cloud are now moving bigger mission-critical workloads as well. Henceforward companies transition from cloud-first to a cloud-only strategy.
Learn about Azure Synapse and Azure Databricks
Azure Synapse Analytics
The ultimate data platform: Unlimited scaling, lightning-fast – and economically attractive. Azure Synapse Analytics is an analytics service that combines large Data Warehouses with Big Data Analytics, and the product is an evolution of Azure SQL Data Warehouse. You can make data requests over your data lake – either with serverless or ready-made resources – and on a large scale. It is primarily when we talk large scale (more than 1 terabyte of data in your Data Warehouse) that Synapse makes sense.
Azure Databricks
Developed by the founders of Apache Spark, Databricks is an end-to-end (from development to production) web-based analytics platform that makes it easy to combine Big Data, Data Science and Apache Spark. Azure Databricks makes it easy to analyze even very large amounts of data using the enormous computing power in the cloud environment. One of the great strengths of the link between Azure and Databricks is that it has an Apache Spark platform that is fully integrated with all the known components from Azure – such as Azure Data Factory and Azure Blob Storage – which allows for consistent pipelines in each project.
Watch a video on Microsoft Azure Services in 145 seconds
How Krifa, Nykredit og Nordic Aviation Capital has future proven their data platform
We have been involved in the processes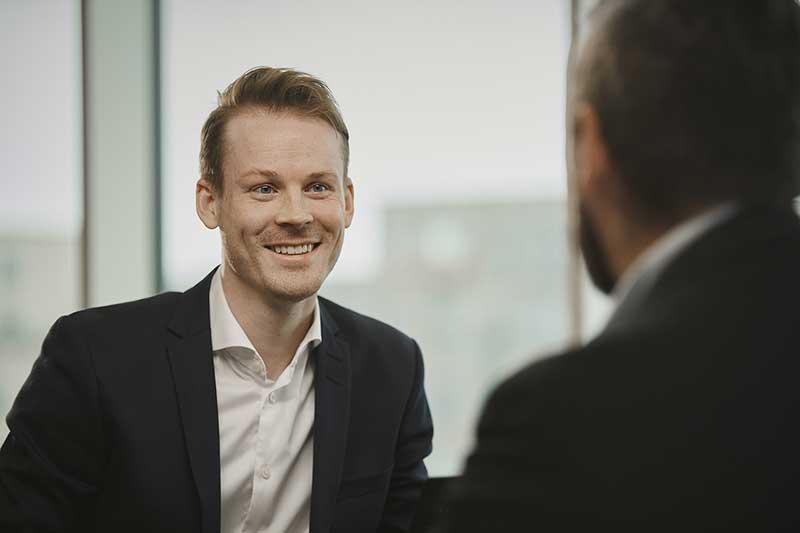 What is Azure Synapse Analytics and how can you use it?
Following the announcement back in December 2020, where Microsoft announced that Azure Synapse Analytics has now reached General Availability, this article will discuss the functionalities in the new analytics service in Azure.
Do you want to get started? So do we
Do as a large number of the country's most ambitious companies:
Fill out the form or get in touch with Søren – then we can have a chat about your challenges and dreams.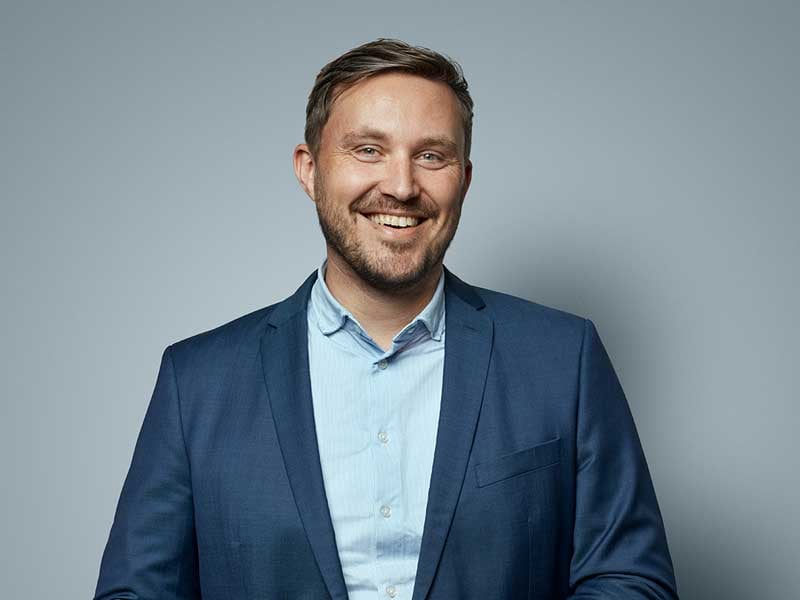 Søren Toft Joensen
Partner & CCO
stj@kapacity.dk
26 30 90 01