Being data-driven is fine. It's better to be human-driven.
We are one of the country's leading Data and AI consultancies. This requires that we have the best team in the industry. We are already more than 180 specialists at our offices in Aarhus, Kolding, Aalborg and Copenhagen, but there is room for more. Perhaps for you?

We offer an environment where you can work with what you love most. Regardless of whether you are a Data Scientist, Business Consultant, Principal Architect or something else.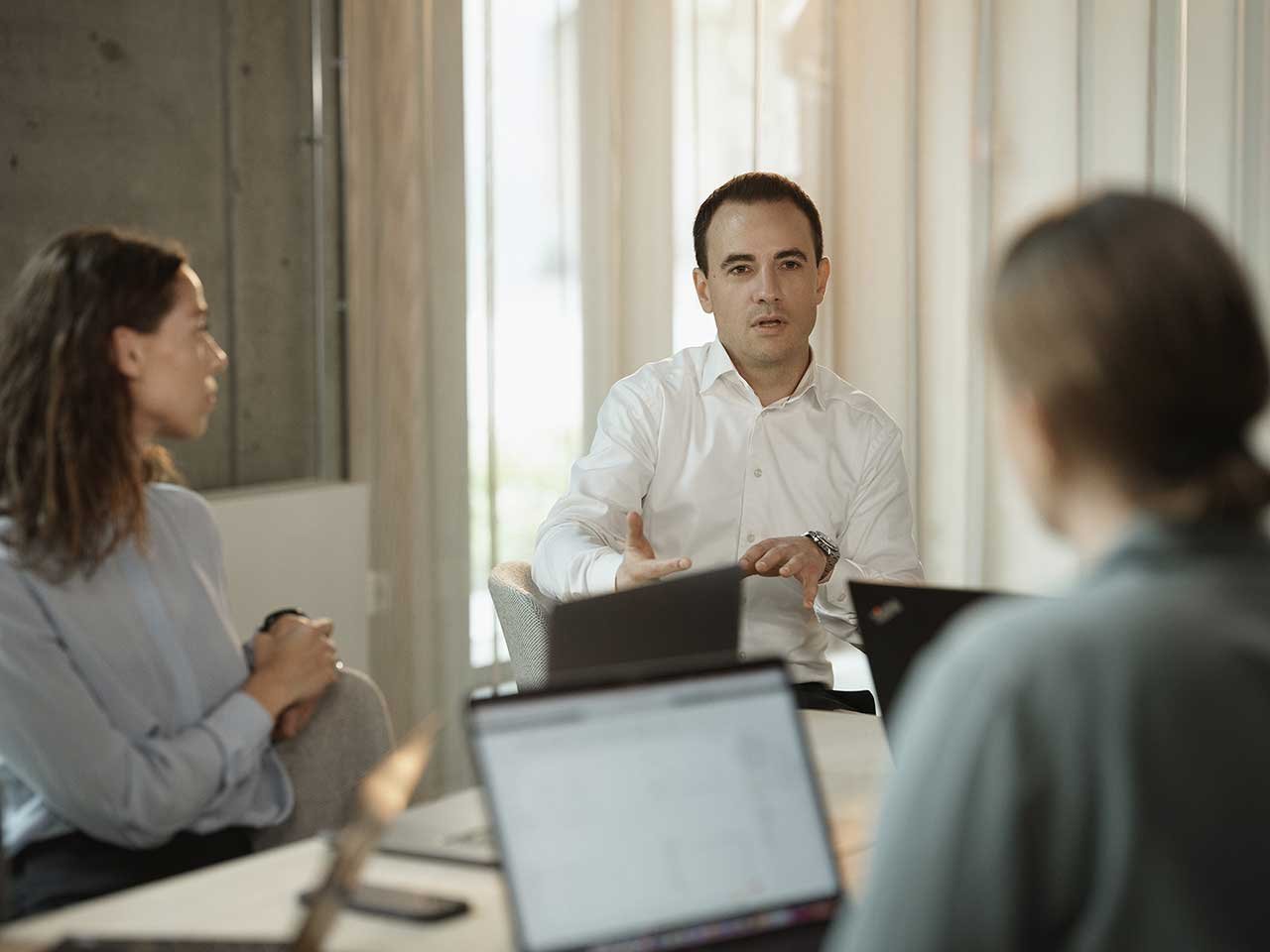 Available positions.
Is your name on one of them?
We help each other. What else would we do?
No one can do everything. We therefore take pride in helping each other – even when things are hectic. And yes, we have plenty to do. We see this as a huge recognition, but the pressure should not be excessive.

This is why we prefer to say no to a customer than to an employee. It pays in the long run.
Meet Daniel, Denni and Anne.
Three colleagues who generate excitement
Our customers are like a boomerang.
They (almost) always come back
You could be junior or senior.
As long as you are the best
We emphasise many things – your age is not one of them. Your competences have no bearing on your year of birth.

At twoday kapacity, we are a healthy mix of newly-graduated talents and senior employees who wrote Microsoft code. What they have in common is that they are extremely proficient and friendly.

Even the best people can develop. Therefore, we tailor your career plans together with all our colleagues, so that you can take your career to the next level.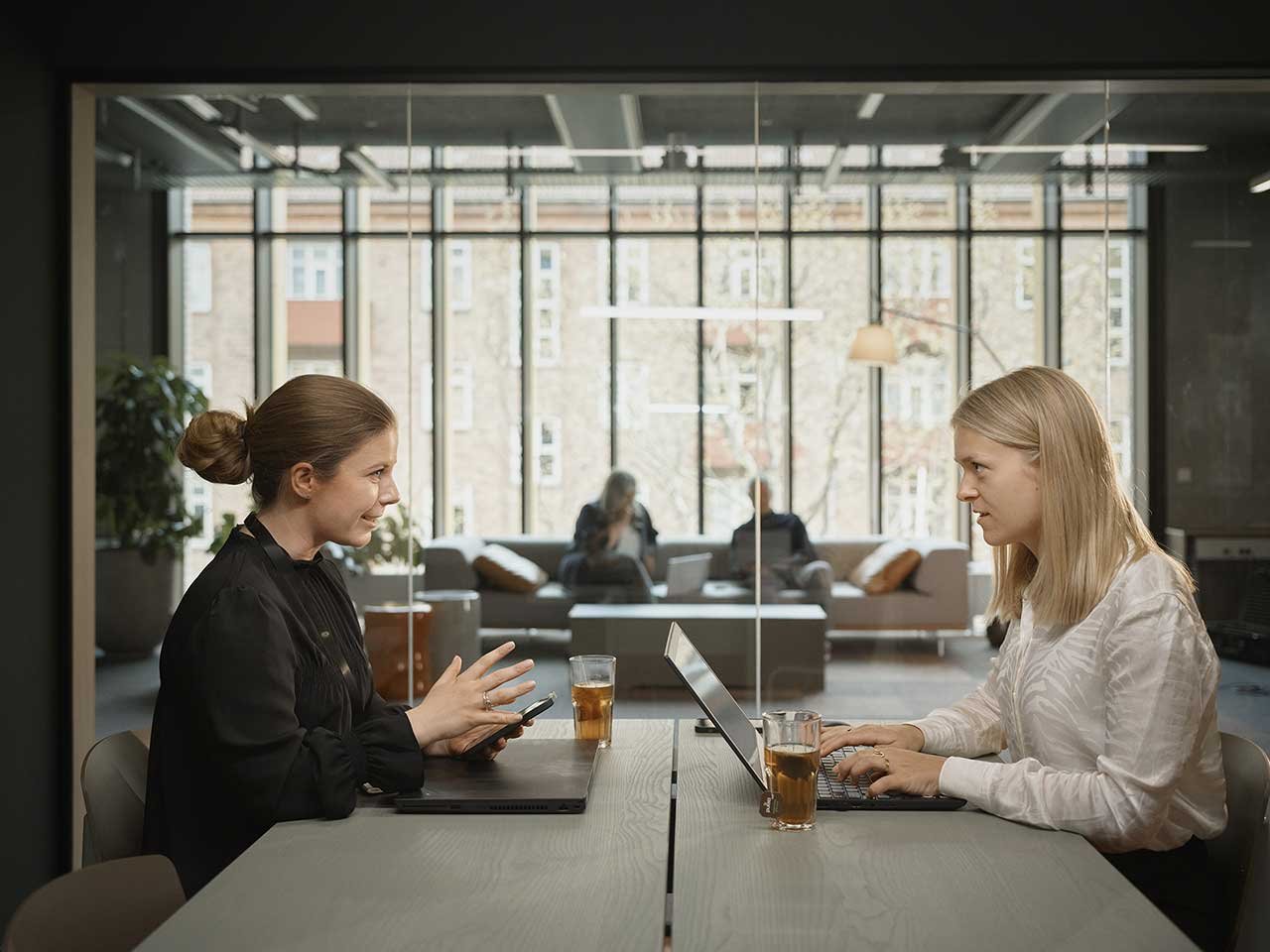 Technology opens new doors. Let's choose the right ones
Things move quickly in our industry. New technologies create new opportunities; the key is to choose the right ones.

Every year, we have eight trade days, where we share thoughts, challenges and perspectives across competences and offices. This provides a fantastic break – and that's necessary in order to develop the best solutions together with our customers.
We don't know everything. This is how people are
We are a part of twoday
Today, our values remain unchanged since the time when five friends started it all in 2008. But we are anything but stagnant. For example, we are a part of one of the largest IT company in the Nordic countries, twoday. We are very excited about that. The collaboration gives us access to reinforcements and specialist competences, so we can develop solutions that are better than ever.
It's fun to be here. Also after work
We love to work. Every one of us. However, life continues after 16:00.

Every year, we host a number of social events. Trips to the cinema, wine tasting, clay pigeon shooting – we could go on and on. Not to mention the summer party and Christmas lunch, which… well, you can hear all about those another time.

The events establish a strong connection across offices and competences. This is indispensable because, as you know, it's most fun to work with people you'd like to have a beer with.
Are we your future colleagues?
You probably already have a good job. So why switch? We have asked this question to your future colleagues.
They speak of an informal working culture with room to be yourself, respect for a life after work hours and the opportunity to provide the best solutions in the industry. Sounds really good, doesn't it?