Business Intelligence (BI)
Business Intelligence covers a variety of approaches to present the company's aggregate data for the different user groups. BI is important to incorporate in your Business Analytics solution in order to reap the full benefit from gathering data in a central Data Warehouse.
What is Business Intelligence?
For some users, the right approach to a presentation layer is accessing a structured data framework through Excel, which enables you to perform all of the analyses required.
For many other users, data only becomes relevant when it is presented in a context that is relevant to the task that they are performing, i.e. the data that is relevant for the questions that they require answers to in their daily routines.
Some users have a preference for data that is presented in rows and columns because they are familiar with that from accounting reports. For other users, the information is more intuitive if it includes graphical tools and, for example, images of the products presented in an overview of earnings per product.
Good Business Intelligence is when all of the users of data have their information presented in the format that matches their role and their preferred way of receiving the information.
We achieve the freedom to work with different presentations of data when we use the central Data Warehouse to ensure that the basis for the data is the same and the definitions of the key figures are common for everyone.
What is Business Intelligence used for?
Business Intelligence (BI) is an umbrella term that covers the processes and methods for collecting, storing and analyzing data from business operations or activities to optimize performance.

Business Intelligence tools are used to access and analyze datasets and present analytical results in reports, summaries, dashboards, graphs, charts etc. to provide users with detailed and comprehensible information about the status of the business, on which data-driven decisions can be made.
What are Business intelligence platforms used for?
There are many different Business Intelligence platforms - from highly technical and powerful platforms to user-friendly platforms for building dashboards. Below are some examples of what a Business Intelligence platform can do for your business:
Automation of reporting
Visualizing supply changes over time
Automatic distribution of reports to end-users
Real-time visualization of sales and inventory
Integration with cloud-based third-party platforms such as Microsoft Azure
Integration of dashboards into custom solutions for internal or external use
Analysis of marketing campaigns
Sales and profit forecasting
Implementing and anchoring your BI project
twoday kapacity always draw up teams on a case-by-case basis in order to ensure optimal cooperation. Your project will be allocated a project owner at twoday kapacity who will ensure that your project is followed through and that there is a common thread running through the whole project. Business Intelligence is our craft, and implementation always complies with our Solution Delivery Framework, which has been developed based on 12 years of experience with Business Intelligence projects.
Our consultants are fully capable of familiarising themselves with your company due to our expertise in all phases of a business intelligence project – from initial analysis to design, development and implementation of the finished solution. The method is in operation in small and medium-sized companies as well as large international corporations.
Do you want to get started? So do we
Do as a large number of the country's most ambitious companies:
Fill out the form or get in touch with Søren – then we can have a chat about your challenges and dreams.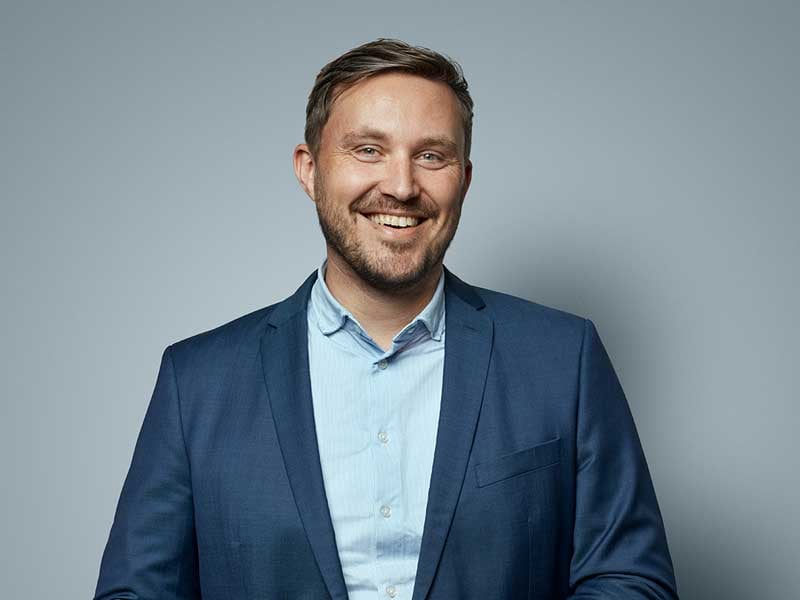 Søren Toft Joensen
Partner & CCO
stj@kapacity.dk
26 30 90 01