Digital Strategy
The common thread between strategy and data
Your sparring partner within digital strategy
Digital Strategy at twoday kapacity is established to help define, plan and assist our customers' digitisation journey in the short, medium and long term.

On this basis, we have gathered the best competences within Digital Strategy on the market. We are a good mix of hybrid profiles, with hands-on experience, management consulting toolbox and start-up mentality. With Digital Strategy as a collaboration partner for your project, you get an advisor with lots of practical experience, which will ensure that people, processes and technology work optimally together. We analyse, plan and execute with you, thus creating value during the process and via the final delivery.
The common thread between strategy and data
We increasingly experience that the interest and use of data has grown significantly over the last 10 years. Digitisation and data have moved from individual departments to a strategic item on the CXO agenda, which stems from the business value that can be achieved through increased digitisation.

The increased digitisation – and value realisation thereof – does however impose greater requirements for thinking in terms of strategy and the big picture due to an increase in dissemination and complexity. This applies both in terms of technology and business. At the same time, the increased digitisation leads to additional dependencies across the companies. This reinforces the need for one common strategic direction. A common thread and a schedule – right from data collection to the end users.
Digital Strategy adds value to the process – regardless of whether it is before or as part of a data project.

A good solution involves much more than good technology.
Do you want to get started? So do we
Do as a large number of the country's most ambitious companies:
Fill out the form or get in touch with Søren – then we can have a chat about your challenges and dreams.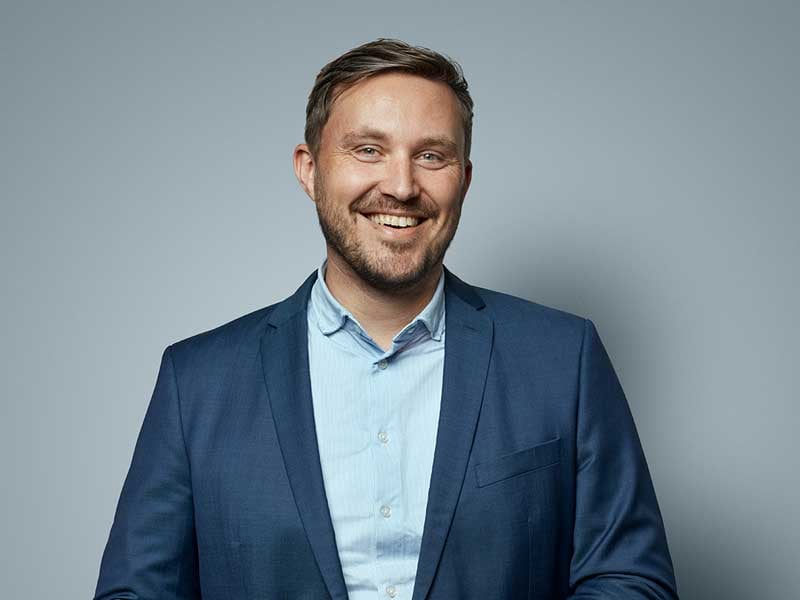 Søren Toft Joensen
Partner & CCO
stj@kapacity.dk
26 30 90 01