TARGIT
Business Intelligence loaded with features
TARGIT is one solution
With TARGIT you get data from all your systems in a single user interface. All employees are empowered with the needed overview to make critical decisions faster.
Data-driven decision making
Data must be coherent and accessible to all decision makers when and where they need it. You always need to ask an additional question to the results you see. If the answer is not immediately available, you run the risk of taking decisions that are not supported by facts.

With TARGIT, everyone can build, view and customize analyzes as required. The data presented in the cross tables, graphs and charts can now show patterns in your data that you could not previously see.
TARGIT is designed for the entire organization
The CEO, who follows the most important key figures and communicates a direction for the company.
The Sales Department, who needs customer insight and understanding of the results of various products, vendors and markets.
Marketing, who cares about how expensive it is to create new businesses and will understand which marketing channels are most effective.
Finance, who needs reliable and punctual reporting – and wants to save time making analyzes for all decision makers.
IT, who is responsible for data security and processes around data handling.
TARGIT has thought of all of them. In fact, TARGIT is recognized by BARC for the ability to be spread out in every corner of the company.
Video-case: Normal
Normal has gone from handling large amounts of data in Excel to a new Data Warehouse from Kapacity and a new front end from TARGIT. This has made the business more agile because they save time on product analysis. Time they can spend on value-adding decisions instead. See the entire case in the video below:
Invite suppliers and customers to see data
The value of Business Intelligence can reach far beyond your internal organization.

Enhance collaboration with suppliers and customers by making information available to them. Let suppliers see how popular their products are in your store, or how much of the product you still have in stock. And let customers see orders over time and warn them automatically, when they need to reorder.
Create the necessary overview of your different data sources
Consolidate, analyze and understand data from ERP, CRM, Marketing Automation, WMS, excel, social media and external Big Data sources…

The list of applications is endless, and TARGIT interacts with both multidimensional and relational databases. You get all the information in one place which you can see, understand and act on right away.
Microsoft Dynamics integration
The research company Gartner has recognized TARGIT as the BI Vendor that focuses most on Dynamics users.

80% of TARGIT's more than 5,000 customers have Dynamics AX or NAV as their ERP platform. Over time, TARGIT has therefore created some extraordinary products for Dynamics users.
Fast integration with "out of the box" analyzes and reports for Dynamics
Install TARGIT in a matter of hours, and discover how to get the value of Business Intelligence directly to your Dynamics ERP system. A good place to start experiencing rapid value before you incorporate data from other systems in your solution.
Deep integration to Dynamics
This means that you directly from your Dynamics ERP platform can view analyzes that for example matches the product family you are looking at. TARGIT can be incorporated directly into the ERP platform – so you can get answers immediately.


Deep integration with SharePoint
If you have a SharePoint platform, TARGIT gives you the opportunity to show data based on your user profile on the SharePoint Portal. You can therefore communicate results on the same platform where other internal business communication takes place.
Do you want to get started? So do we
Do as a large number of the country's most ambitious companies:
Fill out the form or get in touch with Søren – then we can have a chat about your challenges and dreams.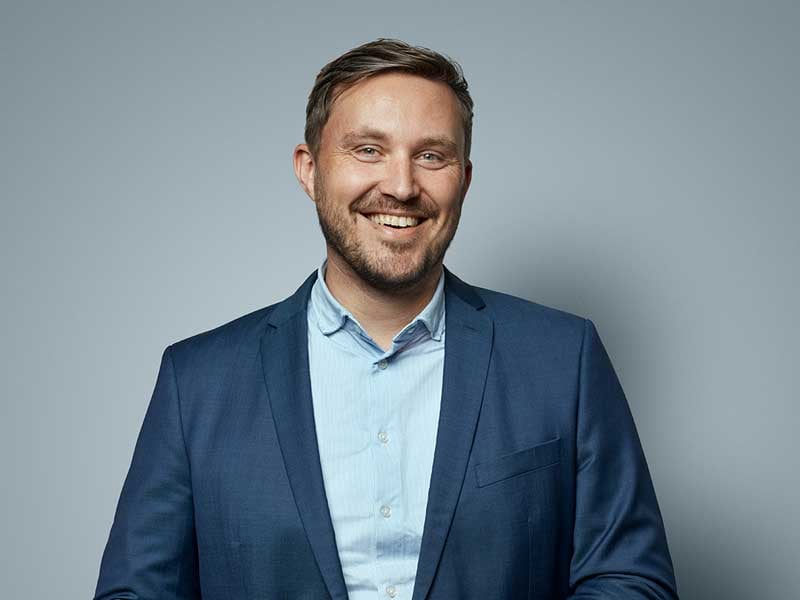 Søren Toft Joensen
Partner & CCO
stj@kapacity.dk
26 30 90 01