AURA Energi collects data in one system and achieves "one truth"
AURA goes from manual processes and time-consuming spreadsheets to greater accessibility and a common data reality with a new BI-solution.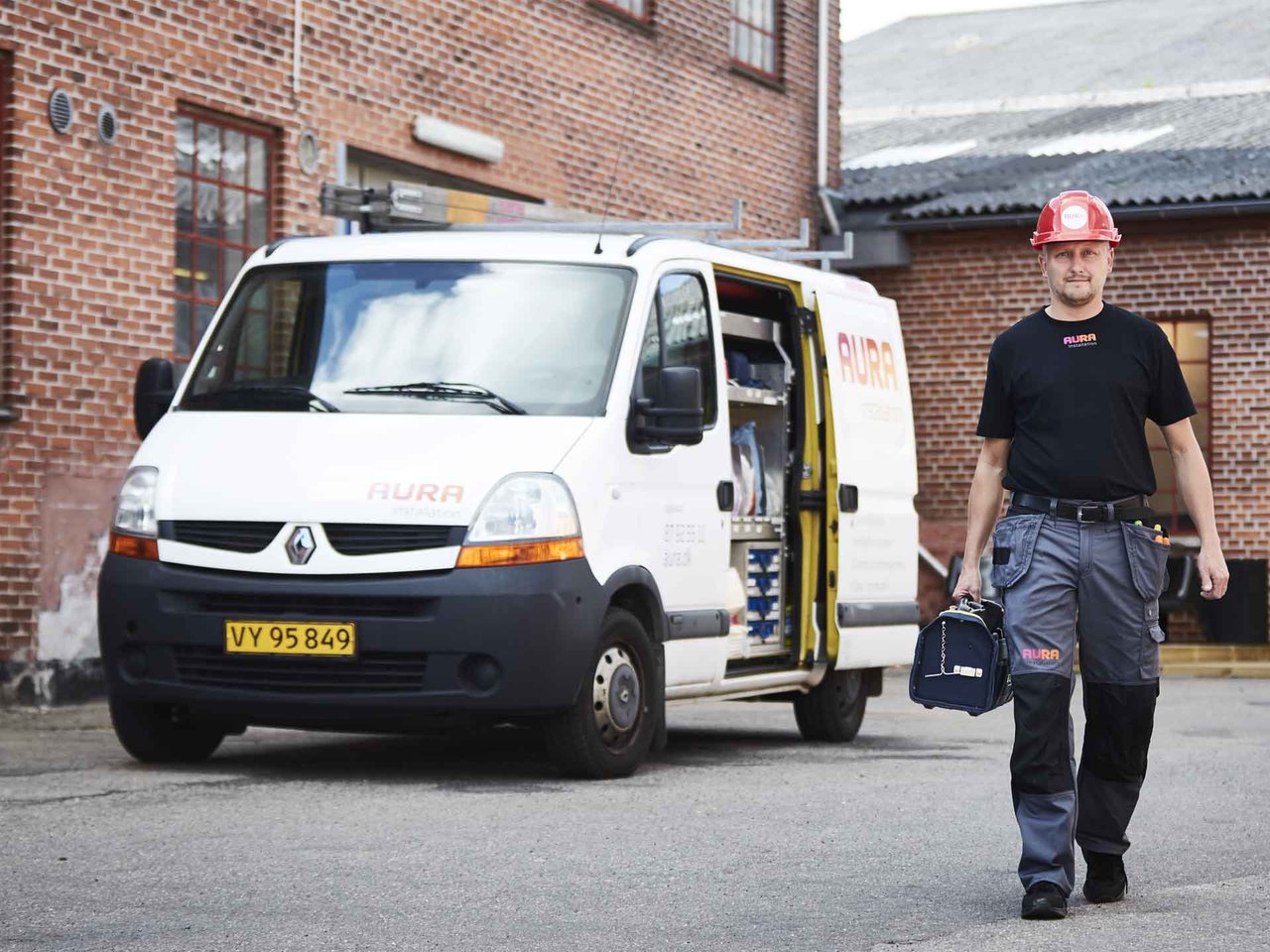 A classic BI-problem
The energy company AURA ran into challenges that many companies face today; their reports and analyzes were designed by individual employees and were spread over different file drives. This led to data, that was not available to everyone, and updates were tied to specific employees. The method was vulnerable to human errors and was very time-consuming.
The management received a large amount of diverse reporting from various departments, including financial data, project data and customer data. AURA, therefore wanted to create greater reliability and accessibility for their data.
Faster processes and greater insight into customer data
This desire started a search for a more efficient solution. The solution should make AURA´s data more easily accessible so that the company could compile more data from several data sources.
On that basis, twoday kapacity has built a central Enterprise Data Warehouse, which has replaced some of the fragmented and local models in the organization, that came from Excel, Access and Power BI Desktop.
Data are displayed from the Data Warehouse for reporting and dashboards in Microsoft Power BI via a Tabular Model. Initially, data are included from AURA´s source system, Microsoft Dynamics AX, where data are drawn from areas such as AURA e-commerce, Fiber, Finance and others, as well as budget data loaded via Master Data Services. In the longer term, the ambition is to activate more users and release resources at the people, who today spend time updating files.
As a result, AURA is no longer dependent to the same extent on manual processes such as data processing in spreadsheets and because data are already prepared in a Tabular Model, the process of creating reports and analyzes has become significantly faster.
AURA has also decided to implement Microsoft Power BI – which will run directly on the data cubes, and the possibility that central reports and key figures are always ready with updated figures, is also very well received in the organization. AURA´s super users have been trained to build reports in Microsoft Power BI Desktop and subsequently share them in the organization via the Microsoft Power BI Service.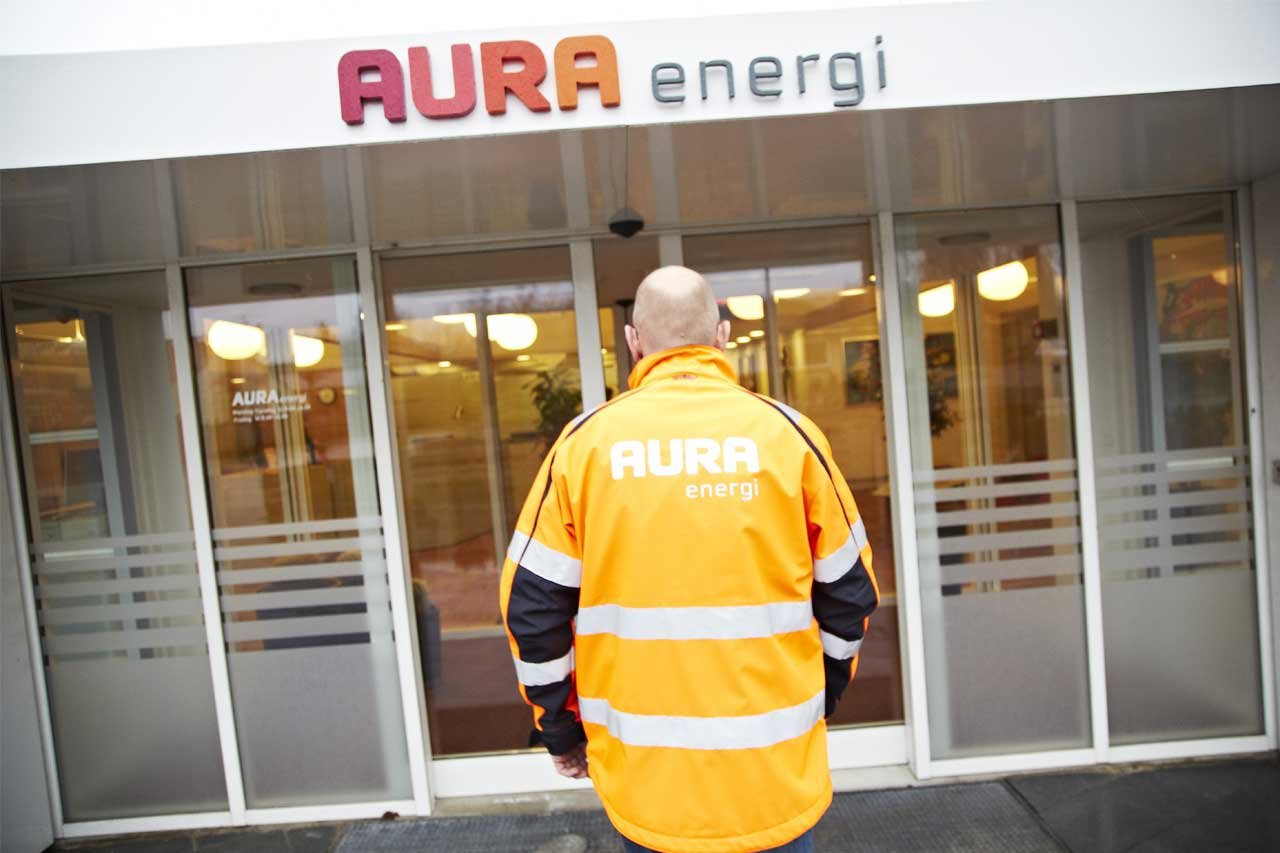 Cooperation with sparring
Isa Kjærsgaard, Business Controller at AURA, states: "It was new for us to create a BI solution, so it was important to us that we found a supplier that had a broad spectrum of competencies. Someone, we could spar with on all fronts. And there we thought twoday kapacity was a good match".
The solution is still a relatively new implementation in AURA. So far, the solution has eliminated part of the fixed manual reports and replaced them with reports in Microsoft Power BI. The next step is to have the solution implemented across the organization.
About AURA Energi
AURA Energi is a competitive energy company with 320 employees and a revenue of approximately DKK 780 million. AURA Energi is a cooperative energy company that works every day to get the most out of energy and create value for its customers and co-owners.
AURA Energi sells services within energy consulting, electrical installations and electrical trade throughout Denmark. The company offers fiber broadband to individuals and businesses in East Jutland and through their collaboration with Waoo, they offer internet with a speed guarantee, a wide selection of TV channels and telephony at reasonable prices. Furthermore, AURA Energi supplies more than 100.000 households in East Jutland with electricity via their electricity distribution company.