Information Hub makes it easy to access reports at Nuuday



With 'one point of entry', Nuuday saves time by collecting reporting across different sources in twoday kapacity Information Hub.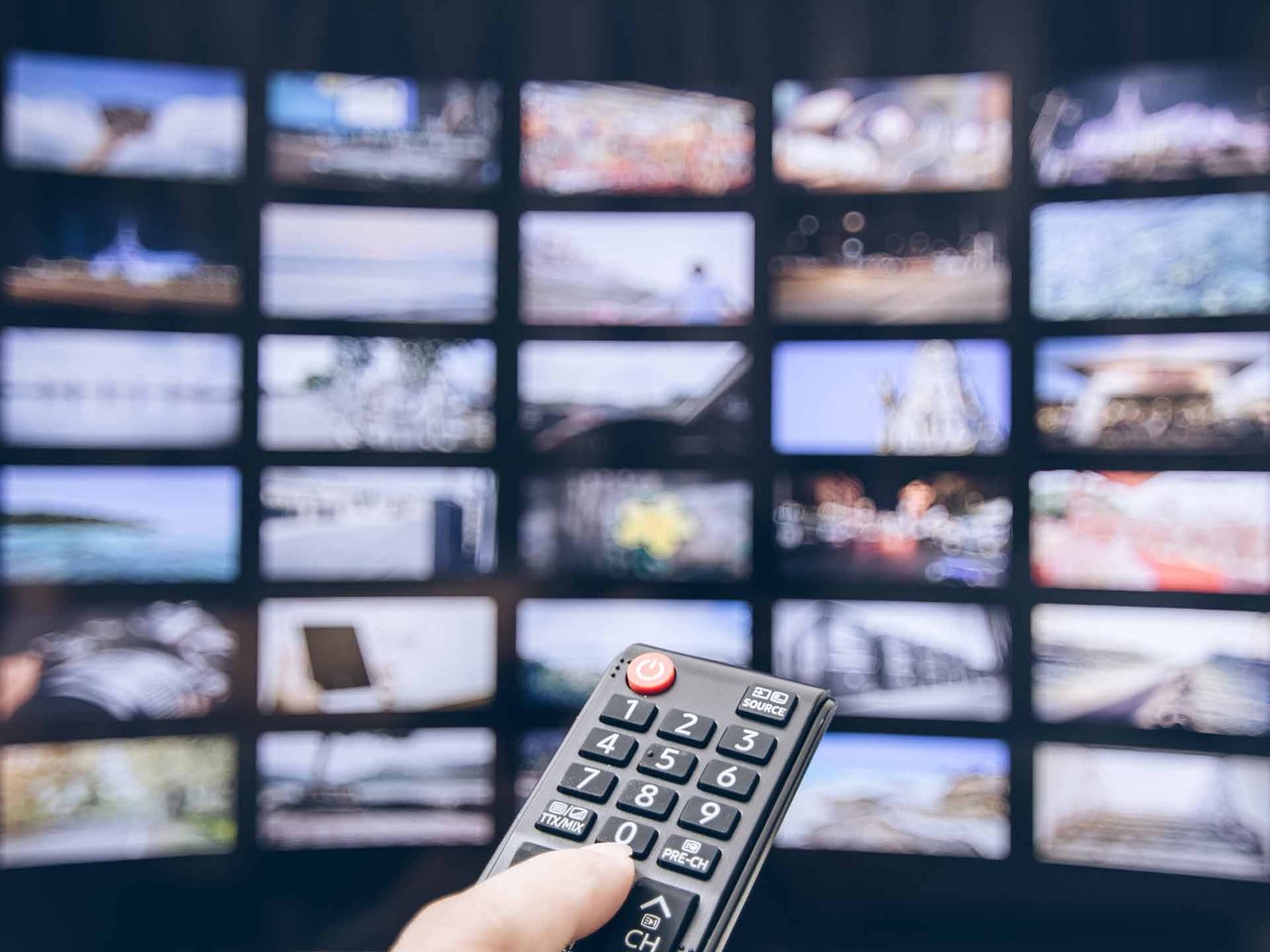 A desire for a unified reporting platform
At Nuuday – which originates from TDC and includes brands like YouSee and Telmore – they had a lot of reports in the form of PDFs, Power Points and Excel sheets. Nuuday's data team was tasked with converting traditional reporting to dynamic reporting – mainly via Microsoft Power BI – to make reporting easier in the organization.
The various reports were sent out via mailing lists. This posed challenges for both senders because they had to maintain their mailing lists on an ongoing basis, and for the recipients, because they constantly had to spend time updating which mailing lists they had signed up for, accessing old emails to find the report they needed and finding out of who the report owners were.
During the process, the data team considered how reporting could be pooled, making it easy for the recipients to find the reports they needed. Philip Adolph, FP&A analyst at Nuuday, was part of the data team:
"We considered various solutions, including building our own website with links to reports. But after an employee of our data team was presented to Kapacity Information Hub at a Power BI café, we discovered that it was a product that suited our needs perfectly. "
After a further presentation of the product, Nuuday had no doubt that it was the right solution. Now they could avoid the longer process it would be to build something from scratch. "It's always easier when someone has done the work for one," as Philip Adolph says.
Custom Information Hub
Nuuday held a one-day workshop with a consultant from Kapacity to clarify what they needed and how the Information Hub could be best adapted to their needs. Among other things, Nuuday wanted to visualize the visual identity of Kapacity's Information Hub to make it more recognizable to users.
Initially, Nuuday had about 50 reports that went into the Information Hub – both PDFs, Power Points, Excel sheets and Power BI reports. Kapacity's consultant mass-loaded all of Nuuday's existing reports, so Nuuday quickly got on the air with their new reporting portal. Going forward, Nuuday has the opportunity to continuously submit new reports to the Information Hub.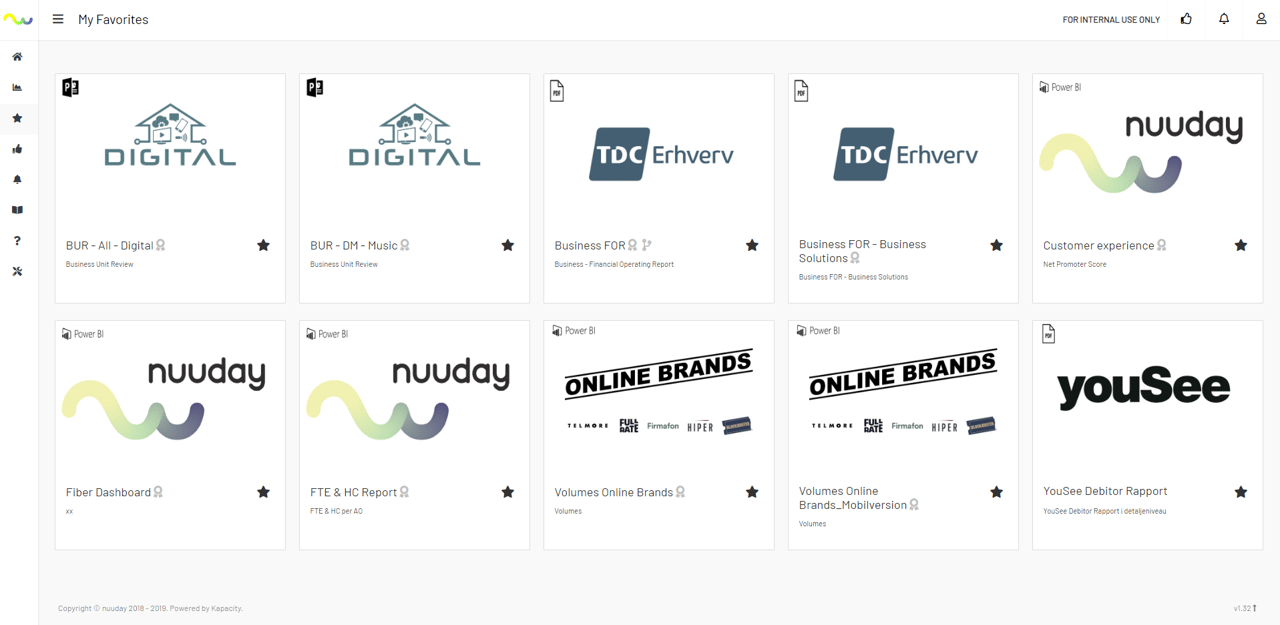 The front page of Kapacity Information Hub, which collects reporting at Nuuday.
"It has been a very positive experience to work with Kapacity, and we are really pleased with the support and development we have received along the way."
Philip Adolph, Analyst, FP&A at Nuuday
From manual mailing lists to one point of entry
twoday kapacity Information Hub has been very well received at Nuuday. When presented at a One Finance Call – an open meeting for everyone in the finance organization – it won an award for initiative of the month. Two months after launch, the solution is widely used in the organization. One of Philip Adolph's tasks is to make even more people learn how to use the Information Hub.
He says that right after launch, it has been a lot about reminding people that the Information Hub is here and that it is no longer necessary to send links to reports when you can link to the app instead.
Statistics remove redundant reports
With Kapacity Information Hub, it has become possible to collect statistics on how many people use the various reports – something that has not been possible before. That is why Philip Adolph reckons that insights into statistics will allow the removal of redundant reports so that report writers can concentrate on more value-adding work.
"Several in the organization feel that they make many reports, and they are very much in doubt about how often they are used. In the past, they have tried not to send out reports to see if anyone is complaining. But now we have the opportunity to measure it more systematically, "says Philip Adolph.
The implementation of Kapacity's Information Hub has been driven by the data team's desire to develop something new and useful instead of doing as usual.
"No one has said that now we need to find a smart reporting platform. The project has been driven by the fact that we would like to find a smarter solution to get an overview of our reporting. And we are really pleased with the result, "says Philip Adolph.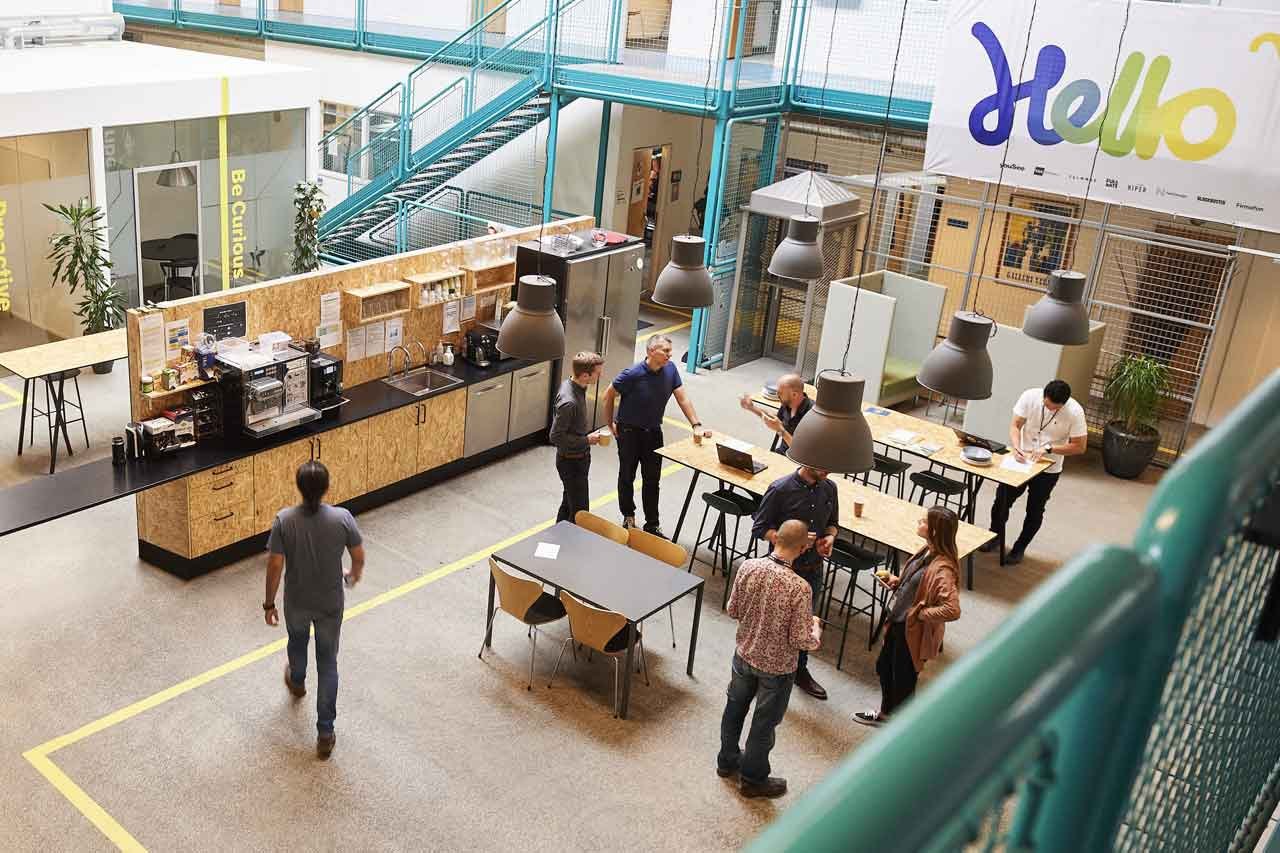 "In the long term, we expect Kapacity's Information Hub to be the 'one point of entry' where all reports are collected and used by the entire organization. This will make it easy and quick for users to access the reports they need".
Philip Adolph, Analyst, FP&A at Nuuday
About Nuuday
Nuuday originates from TDC and delivers TV, broadband, network and telephony across eight brands – YouSee, Telmore, Hiper, Blockbuster, TDC Business, FullRate, NetDesign and Relatel. In total, Nuuday employs about 4600 employees.