VandCenter Syd uses machine learning to reduce ammonium emissions
The solution helps to create healthier aquatic environments in the sea, fjords and streams.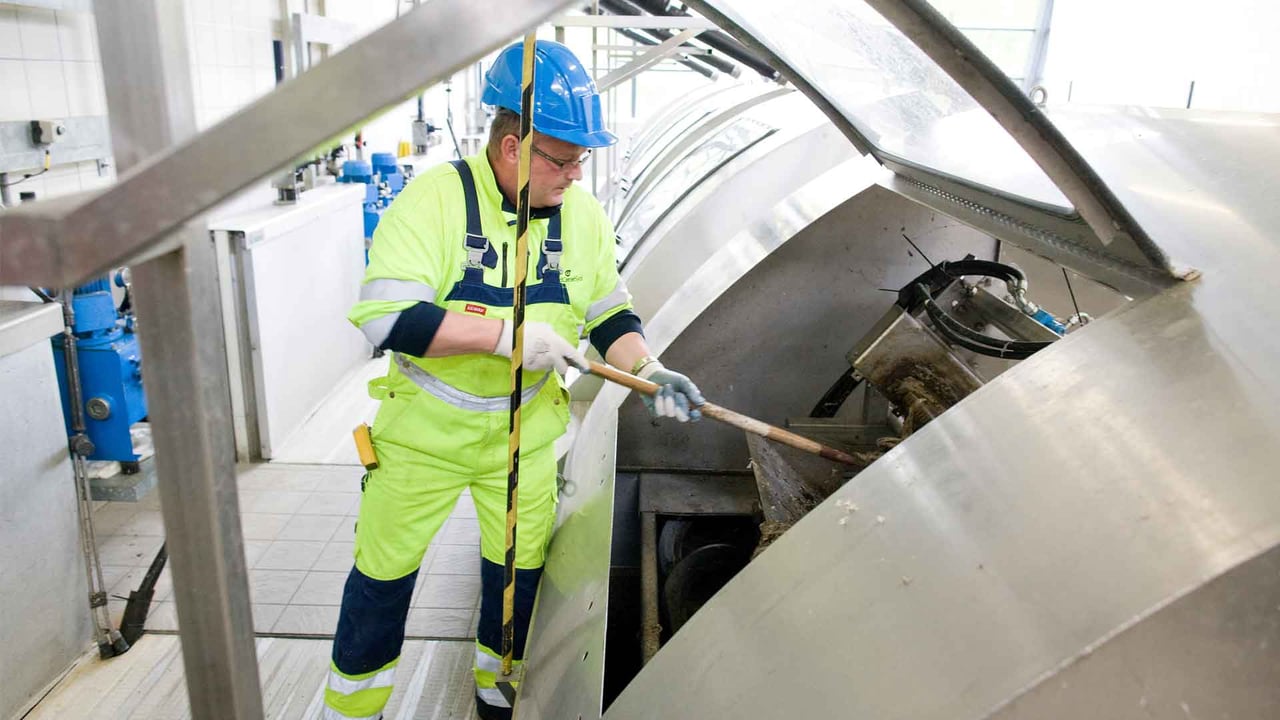 A forward-thinking and data-driven water company
VandCenter Syd works every day to ensure clean drinking water, protect the groundwater, manage wastewater and help create healthy water environments in Odense and Nordfyn municipality.
To do this in the best way possible, VandCenter Syd is at the forefront when it comes to utilizing their data. We have previously written about how we have implemented a machine learning model at VandCenter Syd that can locate potential water pipe ruptures.
In this case, we focus on our collaboration with VandCenter Syd to create a machine learning model that can predict elevated values of ammonium in wastewater.
Being able to predict this, the model can automatically adjust the flow of water to VandCenter Syd's wastewater treatment plant, which reduces the amount of ammonium that is discharged into streams, fjords and the sea around Odense and Nordfyn.
Ammonium can challenge a healthy aquatic environment
To understand the background for the solution, we have to understand what ammonium is, and the work that VandCenter Syd does at their wastewater treatment plants. The treatment plants receive wastewater in the municipalities of Odense and Nordfyn. Here, the water is cleaned before it is discharged.
In the wastewater there is ammonium. Ammonium is some naturally occurring ions that bind to oxygen and can potentially contribute to oxygen depletion in aquatic environments.
That is why VandCenter Syd wants to convert as much ammonium as possible at the treatment plants before the water is discharged to the aquatic environment. It is important to say that the measured values of the ammonium that is discharged for the majority of the time are significantly below the limit value.
But employees at VandCenter Syd wondered why there were occasional 'peaks' where the concentration of ammonium that was discharged increased significantly – typically in connection with heavy rain for an extended period of time.
"We wished to find out what could be done to minimize the number and size of the elevated ammonium values. We were curious about whether machine learning and artificial intelligence could be used to help us crush the data we had so that we could predict when ammonium values would increase so that we could act on that basis," says Andreas Bjørn Bassett, Director of Operations & Maintenance at VandCenter Syd.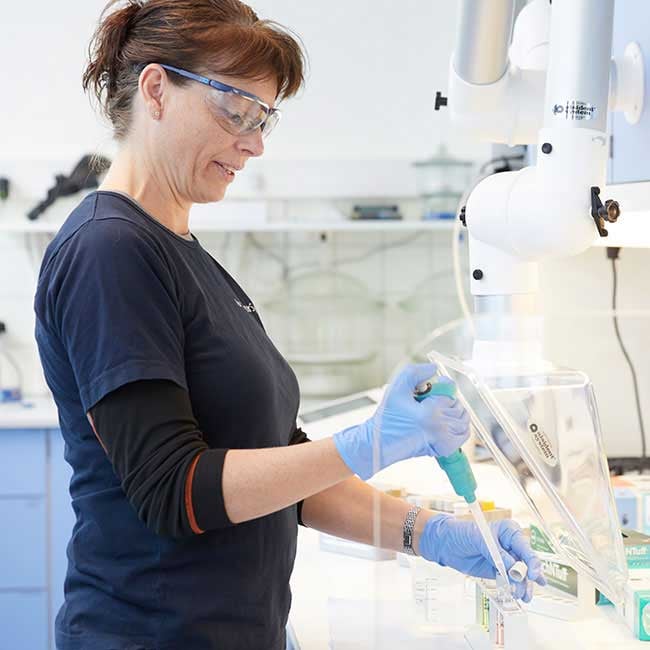 From mapping data to a model in production
Andreas then approached twoday kapacity to map the data that VandCenter Syd has from the inlet and outlet of the wastewater treatment plants.
"We could see from our online measurements that we had certain peaks where the ammonium values were elevated. The question was whether we could let the water run in a different way or utilize our plant differently so that we could reduce ammonium emissions," he explains.
It turned out that it was possible to predict elevated ammonium values – and how to change the flow of water to reduce the amount – based on data.
twoday kapacity then built a machine learning system that initially ran in the background and gave recommendations on how the flow of water to the treatment plants could be changed. VandCenter Syd had to be sure that the machine learning system could predict elevated ammonium values before putting it into production.
When they compared the system's predictions and recommendations with what actually happened at the plant, they could see that it was a match.
"That is when we took the next step and put the model into production, so that the model's recommendations to reduce ammonium emissions now automatically run into our control. It is, so to speak, the model that decides".
Andreas Bjørn Bassett, Director of Operations & Maintencance at VandCenter Syd
Technically speaking: How the solution works
VandCenter Syd's treatment plant has sensors that measure a wide range of parameters, including flow rate, concentrations and water levels: A kind of snapshot of the treatment plant's current condition.
The machine learning model is trained on the historical sensor measurements to predict peaks in the ammonium concentration at the outlets.
In addition, a set of rules has been set up for the system's recommendations for the water flow. The recommendations are formed on the basis of the current condition of the treatment plant and the machine learning model's prediction of whether there will be a peak in ammonium concentration.
The set of rules has been set up in close collaboration with VandCenter Syd's experts, as the limitations in the physical treatment plant must be taken into account. For example, there are limits to how much water can be in certain tanks and how large a flow the system can handle.
For safety reasons, the machine learning system has been put into production within VandCenter Syd's own network. Here, it writes ongoing recommendations to the treatment plant's own SCADA system, which then adjusts the flow in the plant.
A successful project that creates a healthier aquatic environment
After the model was put into production, there has been a significant reduction in both the number and size of ammonium peaks. Exactly how much ammonium emissions are reduced is difficult to give an accurate assessment of, as it is highly dependent on wind and weather. But for Andreas Bjørn Bassett, it has been worth the investment.
"The challenge is that the success of solutions like this is often determined economically. And we are not going to profit economically from this solution. But the solution has reduced ammonium emissions, which supports our internal goal of creating healthy aquatic environments. So I am really satisfied," he says.
Can data and DNA sequencing promote good bacteria?
In addition to the primary goal of reducing ammonium emissions, VandCenter Syd has also seen the project as a learning process in how they can use and work with their data in the operation of their wastewater treatment plant.
Andreas mentions as an example the possibility of finding out which bacteria are in the treatment plants, and how VandCenter Syd can promote the "good" bacteria. Because bacteria can each do something different; some can, for example, convert ammonium to nitrate, which in turn is converted to free nitrogen.
"The more we can learn about the different bacteria and their abilities, and whether it is possible to promote certain bacteria, the more opportunities it gives us to optimize the health of our aquatic environments, and thus, among other things, give the fish in the aquatic environment better conditions," Andreas Bjørn Bassett says, before concluding with his usual, curious approach to data:
"So theoretically we can get data from DNA sequencing, which we can use to control our treatment plants. We just have to find out if this is actually possible."
About VandCenter Syd
VandCenter Syd is one of Denmark's largest and oldest water supply companies, originating back to 1853.
Today, VandCenter Syd employs approximately 190 employees and delivers clean drinking water to 177,000 consumers – approx. 9.8 million m3 per year.
In addition, they handle wastewater for all industries and most of the households in Odense and on North Funen.