Power BI course – introduction
twoday kapacity's Power BI course is the perfect introduction for those who are interested in learning more about the Power BI phenomenon. In this course, you will learn to create data models with business logic – and present them in smart dashboards and reports.
Power BI – a power full tool
Everyone is talking about Microsoft Power BI – a tool that has hit the spot in a market that needed user-friendly self-service Business Intelligence.

With Power BI, the end user is able to extract and analyze relevant data, and the simple platform has made it easy to create your own data solution, where data transformation, data analysis as well as visualization are combined into a single tool.

Power BI is the ideal tool if you want to visualize and present your business data in an easy and stylish way.
Hear our instructor, Kristoffer West, introduce the course
Practical information
twoday kapacity's Microsoft Power BI course is for controllers, analysts, finance professionals, and others who want to get personal insight into their data. Join us if you are interested in learning more about the Power BI phenomenon.

The course is not aimed at users who want to create reports on the basis of existing multidimensional cubes or tabular models.

Date, location, price and sign up
twoday kapacity's Power BI course is regularly held in Copenhagen, Aarhus and Kolding.

The price is DKK 4,000 ex-VAT, including meals and refreshments. Maximum number of participants is 6. Please note that we offer a multiple enrollment discount and individual and company-specific courses can be arranged. Contact us for more information.

If you sign up for our introduction and advanced course at the same time we give a 25% discount on one of the courses. The total price will then be DKK 7,000 ex. VAT.
About twoday kapacitys Power BI course
In twoday kapacity's Microsoft Power BI course, you will learn how to create your own data model, enrich it with calculations and business logic, and design Power BI dashboards and reports.

The course teaches you how to compose your own data model on the basis of different data sources such as tables from an existing Data Warehouse or external data in other formats such as Excel, CSV, etc. You are the designer.

The main focus of the course is the transformation of data, design, and the alignment of the data model and its relations. You will also learn to enrich the data model with more advanced calculations. Simple DAX calculations will be a part of the course, such as the use of time-intelligence for comparison across periods of time.

Furthermore, you will learn to create simple and user-friendly dashboards and reports. With the very simple and intuitive Power BI user interface, it is as easy as ever to create flashy visualizations, thereby making the message of your data clear to the receiver.

Finally, you will learn how to easily share your Power BI dashboards and reports with the rest of your organization.
Educators
All our educators work as consultants on "real" projects. Our knowledge is therefore not only theoretical, but it also stems from practical experience.

It means that we can guide you through the set-up of reports, design, models, and what you might need to know on your BI journey.
Super presentation combined with hands-on exercises so things "stick" better. Extremely satisfying, but also hard to be on the school bench again :-)
Bo Brinkmann, Obtain ApS
Want to know more about Microsoft Power BI?
If you want to know more about Power BI and how you can use it, take a look at our page about the solution. Here you can read about functionality and benefits, watch a video – or download a trial version.
Read more
Try it for free
Curious? Then download the Desktop edition now and try for yourself how easy it can be to work with data visualizations and reports.
Want to get started? So do we
Do as a large number of the country's most ambitious companies:
Fill out the form or get in touch with Søren – then we can have a chat about your challenges and dreams.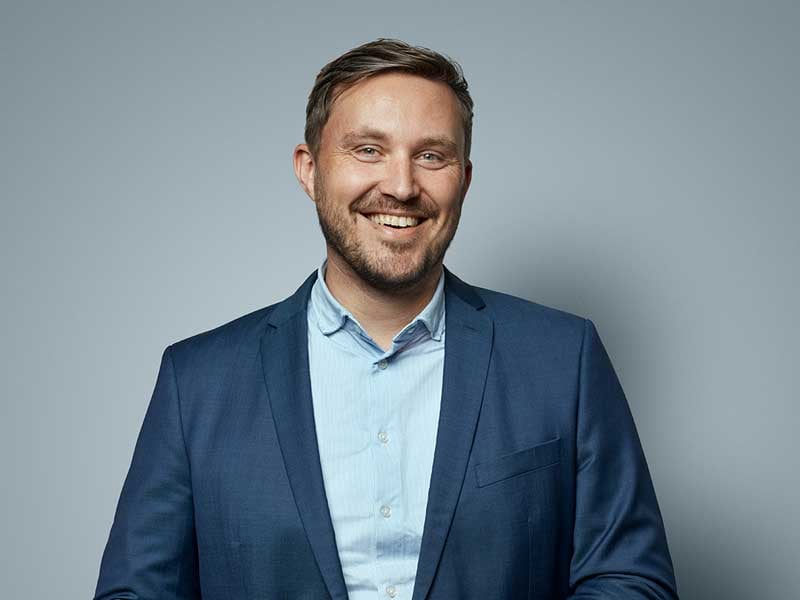 Søren Toft Joensen
Partner & CCO
stj@kapacity.dk
26 30 90 01